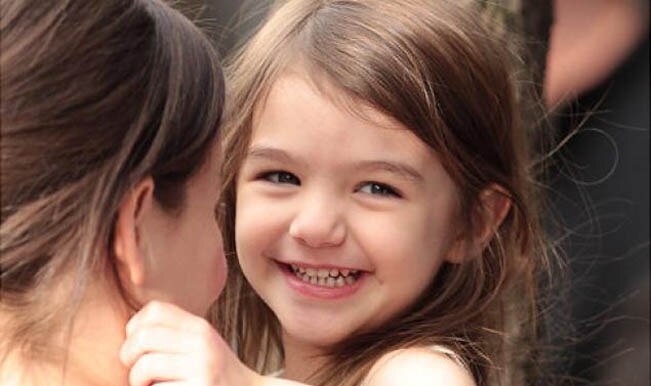 We all know that celebrity kids lead a very different life than most people. These kids get everything from pricey wardrobes to extravagant cars .They spend jaw dropping amount of money to put a value to the gift of love. The celebrity parents shower their kiddos with gifts worth millions. It starts with a princess theme wedding, then a car, a private plane and many more never ending papering gifts by the A- listers to their little ones. Like Aaradhya Bachchan's first birthday gift was a Mini Cooper worth 25 lakh followed by a holiday home in Dubai which estimated around 54 crore.
We share with you a list of celebrity parents who indulge in mind-boggling spending habits for their kids.
Max and Emme Muñiz
Jennifer Lopez's 5-year-old twins Max and Emme got diamond encrusted rattles when they were born .They are also the fashionistas in making. Lopez took Emme with her to the front row of Paris Fashion Week. Paris Fashion Week! The Chanel accessories the little girl wore to one of the shows included a $310 brooch and a $2,100 bag.
Blue Ivy Carter
Beyonce's one year old daughter Blue Ivy Carter is still just a baby but she is indulging in a life of luxury. Her bath tub is made up of Swarovski crystals.She splashes around in a $5,200 bathtub encrusted with Swarovski crystals and takes her naps in a crib that cost a cool $3,500!
Suri Cruise
Katie Holmes and Tom Cruise's little girl, Suri, has definitely gotten the princess treatment. She is the most photographed and pampered kid of Hollywood. Although she is too young she dresses up like everyday matters, her wardrobe is too astonishing to leave anyone envying her. Her wardrobe consists of Dolce & Gabbana and just one of her coats reportedly retails for more than $2,000.Katie Holmes had coughed up a large sum of money to shell out a luxurious gift of a playhouse with running water actual electricity!
Moroccan and Monroe
Mariah Carrey when gave birth to twins Moroccan and Monroe, to celebrate this they bought diamond studded diaper pins for the babies.
David and Victoria Beckham's children
David and Victoria Beckham's four kids also got a play house and a designer tress house worth a crore.
Zachary
Elton John and David Furnish's son, Zachary got his own apartment at such a young age. Both the parents spared no less effort to make sure to pamper the kid with a nanny and a luxury flat.
By Priya Prakashan