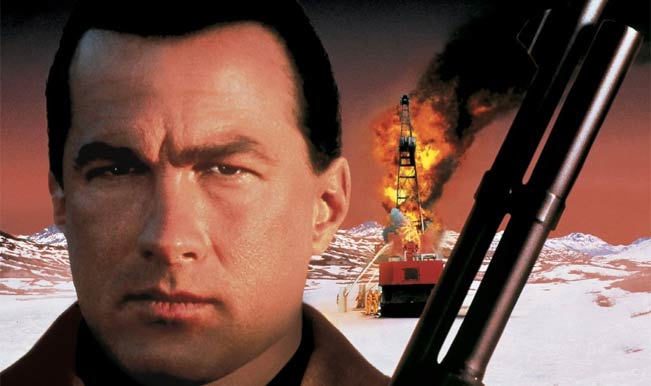 Born on April 10, 1952, Steven Frederic Seagal, an American film actor, producer, screenwriter, director, martial artist, musician, recording artist, reserve deputy sheriff, and oh boy, the list just doesn't seem to end! He has been under the glamour light since the late 1980s and still doesn't fail to appeal to his loyal fan base today.
Let us rejoice this moment, as the strikingly handsome ponytail man celebrates his 62nd birthday today, by looking at some of the most significant highlights of his life.
AKIDIDO
As you may have all noticed, Steven Seagal has always maintained a very distinguished style of fighting in most of his movies. It has been identified quite differently from other onscreen martial art dynamos such as Bruce Lee and Jean-Claude Van Damme. This is because of his deep-rooted Akidido background. Akidido is a form of Japanese martial art, which comprises self-defence employing locks and holds, and utilises the principle of non-resistance to cause an opponent's own momentum to work against him. Seagal gained his initial degree in Akidido at the age of 19 and went on to become the first foreigner to operate an Akidido dojo (temple) in the whole of Japan.
MOVIES
Steven Seagal was introduced into the martial arts film scene in 1988 with Warner Bros. fast-paced action thriller Above the Law. He was immediately loved and received by most of the action movie fans. Thereafter, he went on to sign some of the biggest Hollywood projects including Marked For Death, Under Siege and others. His box office drawing power began to grow, as Seagal started to infuse his film projects with his personal and spiritual beliefs especially concerning the abuse of the environment. He is most famously known for his characters having an elite past affiliation with the CIA, the Special Forces and others.  He still continues to remain a highly bankable star.
STEVEN SEAGAL: LAWMAN (His reality show career)
Seagal signed an American reality television series in 2009 called Steven Seagal: Lawman, where he is recorded as performing his duties of a reserve deputy sheriff in Louisiana. "I've decided to work with A&E on this series now, because I believe it's important to show the nation all the positive work being accomplished here in Louisiana — to see the passion and commitment that comes from the Jefferson Parish Sheriff's Office," he had said. Even though the authenticity of Seagal's recognition as a deputy sheriff was questioned, the reality show was critically appraised.
PERSONAL LIFE ALLEGATIONS
Steven Seagal was married four times and has seven children from his relationships. He has not only been accused of sexual harassment but also illegal trafficking of females for sex. Some of his co-stars including Jenny McCarthy have also complained against him. Kelly LeBrock who was married to Seagal for 10 years claimed that she was abused and raped for all her life.
RECENT GOVERNOR RUMOURS
It was recently announced that Seagal was considering running for governor of the US state of Arizona. While most of the people took it as an off-hand comment and he himself brushed it away as an "idea of a joke", quite a few were pretty convinced by his ability to rule well.
We all wish Seagal a very happy birthday and may he live on to rule our hearts for many more years to come!
Edited by Shweta Parande
ALSO READ: Jackie Chan 60th birthday: Best movies of the iconic actor-director!