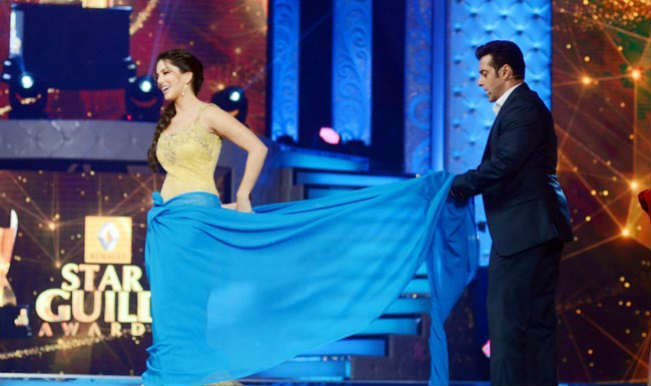 We have all seen, Salman Khan teaching Sunny Leone how to drape a sari. If you haven't, take a look at the picture above. When it comes to Sunny Leone, you will always imagine her in fish-net stockings and a corset.! But we must say that she looks simply gorgeous in a sari as well! Don't believe us? Have a look yourself!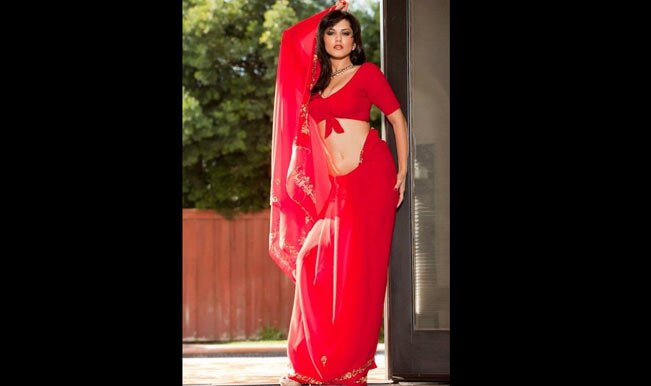 This picture reminds us of Vidya Balan in 'Dirty Picture'. She looks like a sexy red hot siren in this front knotted blouse and lously draped sari. If you don't get turned on by this, you should definitely consult a doctor!
Things just got hotter with this picture! Yes, she looks a tad bit like her usual self but with India bridal twist. She is blouse-less and sari is draped as if it will fall down any minute! But doesn't she look like every guy's bridal fantasy? We bet she does!
Okay. Let's go to her really different avatar. She isn't blouse less or flaunting her cleavage in this picture. She is fully covered in this beautiful dual-toned sari with a gorgeous lace blouse. And she still looks stunning!
After this appearance, Salman Khan can pat his back for being a good teacher.
Images: Facebook