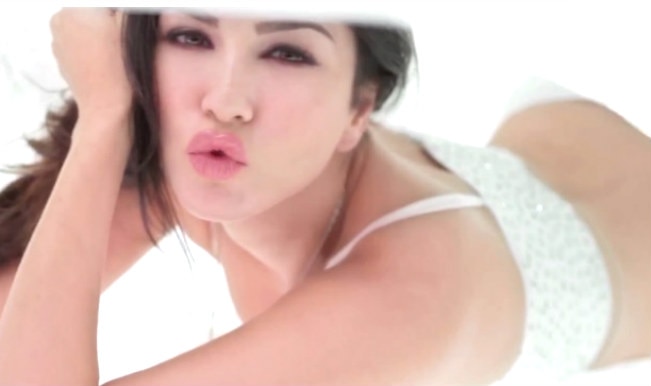 You can never have enough of this 'Baby Doll'! Smoking hot Sunny Leone is back with her 'Pink Lips' to seduce the audience. One thing if Sunny Leone knows well is to use her oomph to get her way out. 'Pink Lips' is the latest item number for the upcoming erotic thriller 'Hate Story 2' which features Ekta Kapoor's new favorite Sunny Leone.
'Pink Lips' features the hit combo of Meet Bros Anjjan and Sunny Leone, who have given us extremely catchy hit like 'Baby Doll' recently. But it seems like this combo failed to create wonders again. 'Pink Lips' is a decent song, but if you are expecting to be as catchy and peppy as 'Baby Doll' then you might be a little disappointed. Though, Sunny Leone definitely makes up to you with oozing sexuality. If you are a guy, then you are in for a treat and even if you are a girl, we bet you can't take your eyes off her! The 'Pink Lips Pink Lips Pal Pal Tujhko Karte Miss' part of the crawls on you slowly. No wonder, this 'Baby Doll' is the new favorite of everyone.
Honestly, Sunny Leone is so good in the video that even if the background music had dog's barking, you would still enjoy watching the song. No, not kidding! Watch the song if you don't believe us.