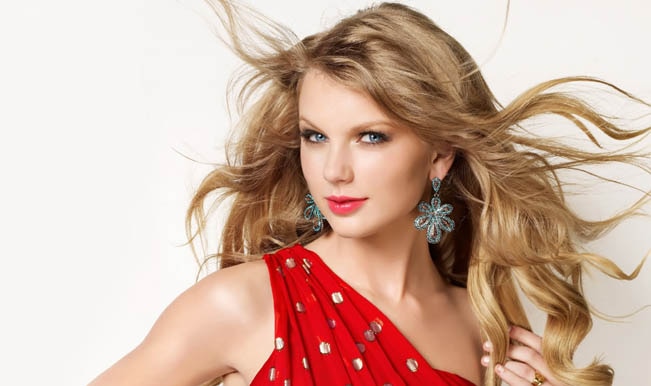 Singer Taylor Swift probably does not know how to make a relationship work, but she sure can do anything for her beloved fans.
She went to a stranger's bridal shower party, and even made a video of them as they celebrated.
The 24 year old singer first received an invite to a fan's bridal shower in her fan mail. She then decided to surprise the lucky bride by actually showing up at the party, which was last weekend.
Taylor wakes up really early and, along with her management team, travelled to Ohio in the US. She said that she had never been to a bridal shower before, and appeared excited.
In the video taken in a car, she is humming and cannot wait to gift her fan the presents she got for her. She says, "I brought a lot of stuff, I have no self-control in kitchen stores." She even added that she hoped that the bride would like what she had made.
She then finally reaches the hotel where the party is being held, and walks into it. Then the fan and bride-to-be, Gena Gabrielle, sees her idol. They have a moment where Gena is in utter shock and then excitedly hugs Taylor like a long lost friend. But Taylor isn't about to just greet her and leave – she stays to celebrate.
Gena then takes Taylor to the party, where the singer meets Gena's family and friends, and even her groom-to-be, Bryan. She presented the unsuspecting fan with a gift even though she did not know the couple personally. Yes, from Taylor the couple received a red mixer and a hand-written recipe for chocolate chip cookies! In addition to this, Taylor posed for a number of pictures with Gena, including some cute selfies. She was also nice enough to pose with anyone who asked her to.
There was an entire video of the surprise recorded by Taylor and her team. At the end of it, was a message from the singer. It went, "Dearest Gena, thank you for inviting me to your bridal shower…and for inviting me into your life (since 2007!!!)"
Since being uploaded, the video has attained more than 4,00,000 views.
Later, Gena told a famous talk show that she was completely unaware that this was going to happen. She then added that Taylor said the gesture was worth it, since Gena's reaction was "priceless". Judging from her expression when she sees Taylor, the surprise would definitely go down as one of the highlights in her life. She said, "I will never forget she did this for me. She is truly an incredible, special person."
Gena had met Taylor before, but at a meet-and-greet event in 2007. Since then, she had been an ardent fan. Here's to Taylor for making dreams come true! Watch the video here.