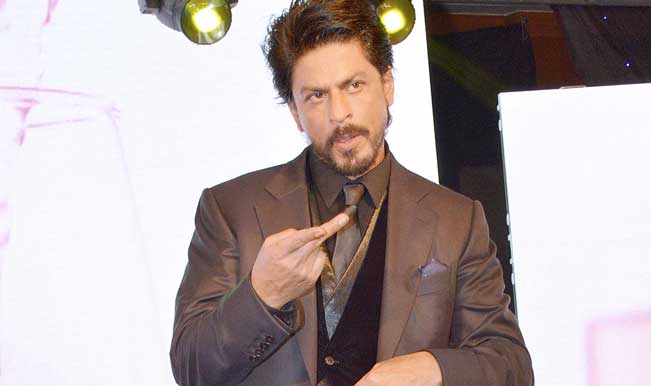 Sunday evening saw the premiere of a new talk show hosted veteran actor Anupam Kher named ' The Anupam kher Show'. Shahrukh Khan featured as the first celebrity to appear on the show. The show turned out to be rather refreshing as compared to some other coffee oriented talk shows.
You think you know everything about your favorite superstar, well Anupam Kher's latest TV show  proved otherwise. After some 25 years in the industry one would think that people would have figured his life and journey from the boy who came to Mumbai from Delhi looking for work to the 'Badshah of Bollywood'. But come to the show and Anupam kher was able to get the superstar to speak about his life in a manner that one would have never seen before.
The highlight of the show would undoubtedly be Shahrukh talking about the love story of his parents and his memories about them. One of things that really stood out was Shahrukh quoting his father saying "Jo kuch nahi karte vo kamal karte hain", although not really inspiring the quote will stick around for some time with the fans.
Coming to the show, there are a lot of talk shows around on Indian television at the moment and to come up with something new and fresh is not an easy thing. Anupam Kher though has managed to come up with a talk show that has a very different and serene feel to it. Not for a second did it feel like that the show has been rigged and that the guest has been talking about something that he has been to talk about. The concept is nothing new, but the way it has been delivered in 'The Anupam Kher Show' is certainly something that has not been seen before.
A sense of calmness, relatively less drama and the chance to get to know your favorite stars in depth certainly makes this show a must watch at what we saw from its first show. Hopefully Anupam Kher will manage to keep the simplicity of the show intact and the fans will be treated to many more memorable episodes of " The Anupam Kher show".