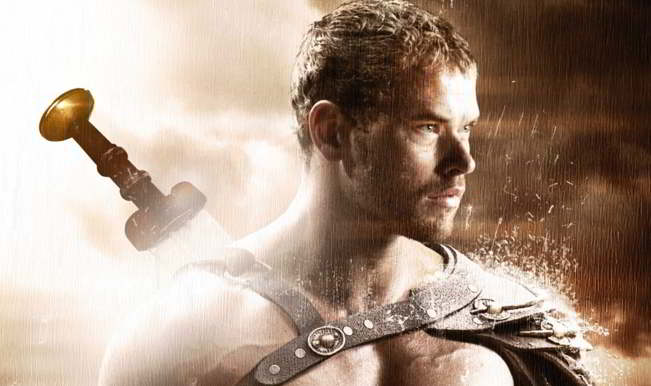 Let me state that growing up, Hercules was my favourite Greek mythological character. I loved reading about his adventures, the TV series Hercules: The Legendary Journeys and even the 1997 animated Disney flick Hercules. The Legend of Hercules doesn't live up to any of that, in fact like article title suggests, it's a beefcake version of Twilight with very bad CGI and completely ruins one's memory of the legendary Greek hero.
So we've the usual beginning where to stop her husband's tyranny and warmongering ways, Queen Alcmene prays to the Goddess Hera who appears and promises that she will have a child with the almighty Zeus and this son will end his tyranny. So invisible Zeus arrives with a lightning baraat and beds Alcmene like the ghostly apparition from the Tabu-starrer Hawa and Hercules is born. But tyrant step Daddy realises something's off and refuses to treat him like an equal son.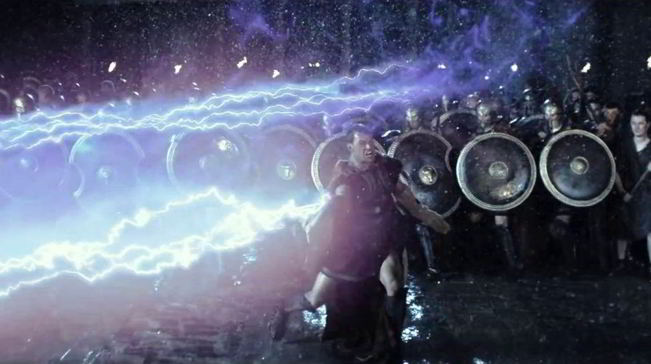 What follows is a Twilight-like plot with more bulked up characters led by an actor who was actually the 100th most important character in the former series. So we have some badass teen romance where Hercules simply refuses to accept his destiny and would rather just make out with the girl he loves, but Daddy decides that she must wed his older son and heir apparent. So we get some rather bad dialogues, Gladiator-style fighting and Hercules comes back to lead an AAP-style rebellion. Of course, his real daddy Zeus helps from time to time (Non-Residential God Quota) by giving him superhuman strength and even bestowing his swords with bad-looking lightning whiplashy things!
So Hercules ends up slaying his tyrant stepfather with the knife he had used to kill his mother, his girlfriend puts a knife though her shoulder to kill Hercules' scheming elder brother and you wish you were the one who was dead instead!