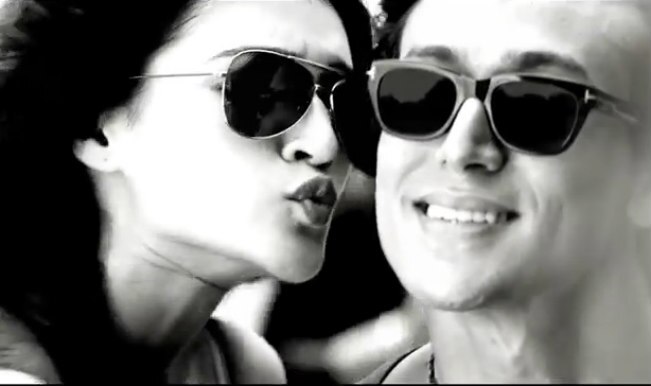 With emergence of this Heropanti song, the rowdy boys have got another number which they can go humming on the roads. The Pappi song is as gross as it sounds (Well, at least it makes justice to the title!). The song is sung by Manj and rapper Raftaar. You might confuse the rapper with Yo Yo Honey Singh because this one has equally senseless and obscene lyrics.
If you can just cut the lyrics out and listen to the song, then the beats aren't that bad. The video opens with Tiger Shroff flaunting his Iphone (God only knows why!). Then he starts showing off his moves, which for the matter of fact are the only good part about the video. Even though Tiger Shroff has got some great moves and those six pack abs, unfortunately there is nothing charming about him. Kriti Sanon looks pretty but is so insignificant that you might not even remember her name!
The stunt at the end of the video is just awesome (Sarcasm intended)! You thought its just Spider-Man who can kiss upside-down?! Tiger Shroff will prove you wrong. He manages to kiss while doing a flip! Now, who does that!
Watch the video for the flip and kiss (Thank us later!)