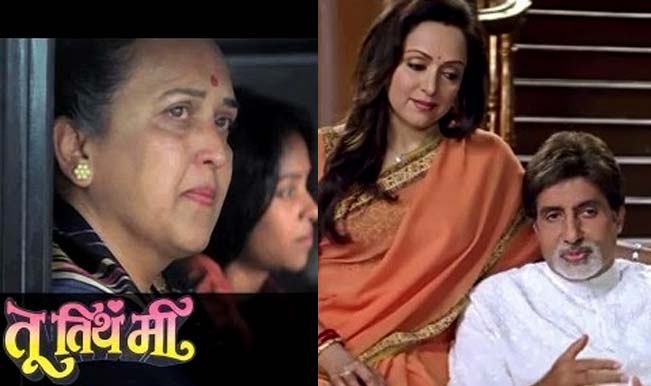 Smita Talwalkar, renowned film and stage actress, director and producer, passed away in Mumbai on August 6. She acted in and produced a number of notable films, and also directed Sawat Mazhi Ladki that went on to win the Second Best Feature Film trophy at the Maharashtra State Film Awards of 1992. But the most remarkable among Smita's productions are Kalat Nakalat (1989), Chaukat Raja (1991), Tu Tithe Mee (1998) and Saatchya Aat Gharat 2004.
Smita Talwalkar received a National Film Award for Best Feature Film in Marathi as producer of Kalat Nakalat – a relationship drama (award shared with director Kanchan Nayak).
Smita won another National Award in the same category nine years later for Tu Tithe Mee, directed by Sanjay Surkar. Tu Tithe Mee's story of how parents are ignored and divided in their old age by children they bring up so lovingly touched the hearts of many and the movie won a Filmfare Award. The movie starred Mohan Joshi and Suhas Joshi as the parents.
Tu Tithe Mee (not to be confused with the TV show) was so popular that it was remade by Ravi Chopra as Baghban in 2003 with Amitabh Bachchan and Hema Malini playing the anguished parents. Salman Khan made a special appearance in Baghban as the adopted good son. Not to mention that the Bollywood remake also touched hearts and did well.
Smita Talwalkar suffered from ovarian cancer and succumbed to it. A great artiste of cinema has left us. Rest in peace.