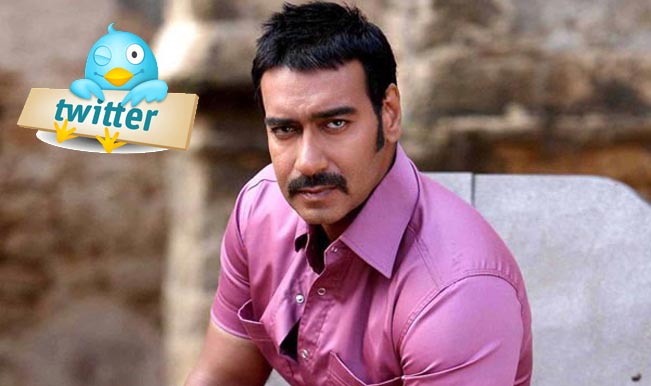 Yesterday was a big day for India, as the general budget 2014-15 was announced by Finance Minister Arun Jaitley. This was the most awaited even as the people from every sector were expecting 'Acche Din Aayenge'. People were expecting some revolutionary changes, but unfortunately there were not drastic changes in the proposed budget. Some gave a thumbs up to the budget while, many were let down.
One of the prominent personality who was disappointed with the budget was actor Ajay Devgn. This political aware and socially conscious actor was massively let down with  the budget. The reason behind that was there are no plans for film industry in the budget. Ajay Devgn who is on good terms with the Prime minister Narendra Modi, praised the Prime Minister and Finance Minister for a balance budget.
He took social networking site Twitter to express his views about the Union Budget 2014. Check out his tweets here.
I feel #Budget2014 is a very balanced budget overall. Thanks to @narendramodi and @arunjaitley.

— Ajay Devgn (@ajaydevgn) July 10, 2014
Particularly excited to see the emphasis on encouraging entrepreneurs & youth, who will drive the next wave of growth in India. #Budget2014

— Ajay Devgn (@ajaydevgn) July 10, 2014
But disappointed that nothing mentioned or planned for film industry despite the no. of issues we face and approach Government. #Budget2014

— Ajay Devgn (@ajaydevgn) July 10, 2014