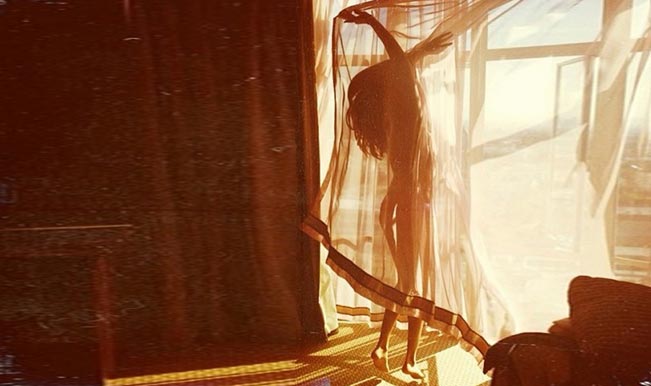 Selena Gomez must not try hard to get attention, as she is well in the eye of the paparazzi around the world courtesy her complicated relationship with teen sensation Justin Bieber. Selena Gomez on 21st March posted a picture of herself entangled in her curtains on Instagram. What shocked her followers and fans was that she was presumably nude in this act! Presumed because the sunlight against is outlining her sexy curves.
Selena Gomez with this photo goes ahead of the 'selfie' fad and posing nude. Well surprise to few and shocker to many, everyone wondered who the photographer was, considering it does not look like a professional photo-shoot. Or should we zero it on Justin Bieber to be the secret photographer who is clicking her girlfriend's sexy picture for Instagram.
Justin Bieber and Selena Gomez are anyway said to be sending each other sexy pictures to each other. So it could be one of the 'sexting' collections, she chose to share with the world as well. Not bad girl. (Also Read: Fast and Furious and naked: Michelle Rodriguez and girlfriend Cara Delevingne share nude photos!)
Selena Gomez apart from her 'rendezvous with herself' has also been spotted hanging around with 18-year old reality TV star Kendall Jenner for a quick bite at famous LA eatery. She is definitely making headlines and statement.