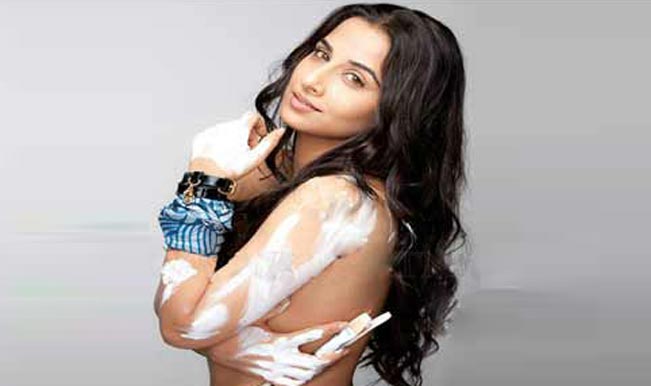 The powerhouse of exceptional talent Vidya Balan has come a long way since her debut in Pradeep Sarkar's Parineeta. In a candid chat with India.com Vidya discussed why her mother was anxious about her daughter's dogged determination to pursue a career in acting!
Vidya Balan gets bored very easily. No wonder as an actor Vidya has always tried to push the envelope by taking on roles that stimulated the performer in her. Right from her unconventional debut in Parineeta to her daringly different portrayal of a pregnant woman in search of her missing husband in Kahaani, the 36-year-old simply picked up roles very few mainstream heroines would have dared to portray. From No One Killed Jessica to in-your-face bold The Dirty Picture, Vidya chose projects that required a rare amalgamation of guts, conviction and the ability to rise up to challenges. But things were not served readily on Vidya's platter.
In our recent chat with her, the 36-year-old star maintained that making a conscious choice to break into the world of movies was not an easy decision. Though her father was very supportive of Vidya's dream to become an actor, it was her mother who was more concerned about her ambitious beti's leap of faith. " My mother was scared. We are not from a film family. We don't know anybody from the world of movies. My mother thought it was the big bad world of movies. She was like nahi humko yeh sab nahi chaihye, bus padhai karo aur conventional job karo. Even as a parent she had her reservations, though she always supported me. We all have heard of the casting couch and some other bad things. So it was only natural of my mother to be concerned for my safety," said Vidya.
So when did that proverbial turning-point arrive that convinced Vidya's mother that a flourishing career can be created into the movie industry without compromising on the 'safety quotient', we asked Vidya. " Well, slowly my mother realized that safety is in your hands. She started coming with me for all my shoots and soon realized that this industry functions like every other industry and film making is a collaborative process. She had complete faith in the values she had instilled in me and the kind of upbringing I had. And slowly, she stopped coming with me for the shoots and one day she told me with a conviction in her heart that I could look after myself wonderfully. My mother also understood that she should let me do what I was good at and always supported me for the talent she saw in me. I think it's the way you respond to others that you get treated in the same way, in return. " opined Vidya with tremendous faith in her heart. The warm smile on her gorgeous face was intact when she recounted the old days she championed through to reach the place she has!