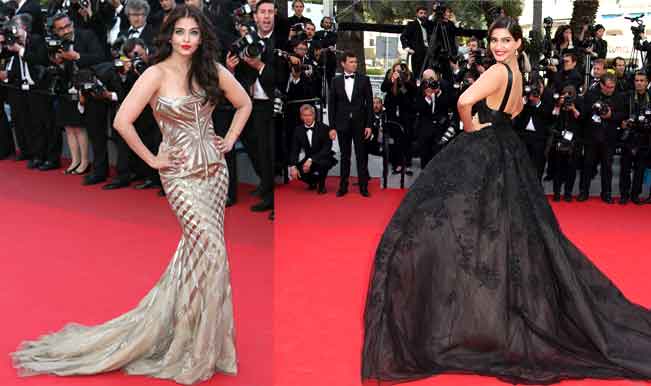 Aishwarya Rai Bachchan and Sonam Kapoor, two beautiful faces representing L'Oreal brand at the Cannes 2014 have been constantly pitted against each other on the previous occasions. And Cannes Film Festival 2014 is not different either, with both the ladies dolling up at their best to woo the spectators and fashion critics worldwide over. Aishwarya Rai who made her first appearance on the 20th May during the premier of "Two Days, One Night" after missing the initial schedule due to Air Traffic Control strike in France. As for Sonam Kapoor, she walked the red carpet for two movie premiers, "Foxcatcher" and "The Homesman" respectively.
Both Aishwarya Rai Bachchan and Sonam Kapoor have significantly contributed to the Indian film industry and marked them on the global map. These pretty actresses have been quite fierce competitors when it comes to marking their impact in the events and have done so time and again. You take a look at how they fared at Cannes 2014 -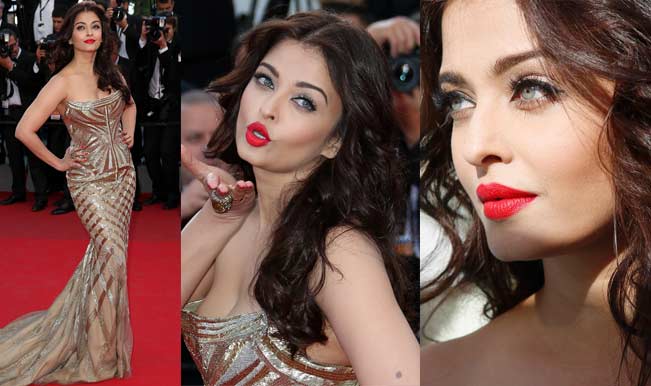 Aishwarya Rai Bachchan completely mesmerized the audiences with her golden girl act. Wearing a finely cut Roberto Cavalli fishtail gown, the former beauty queen was at her best. Looking elegant and majestic in the strapless gown, the voluminous curly hair along with bright red lipstick completed her royal look.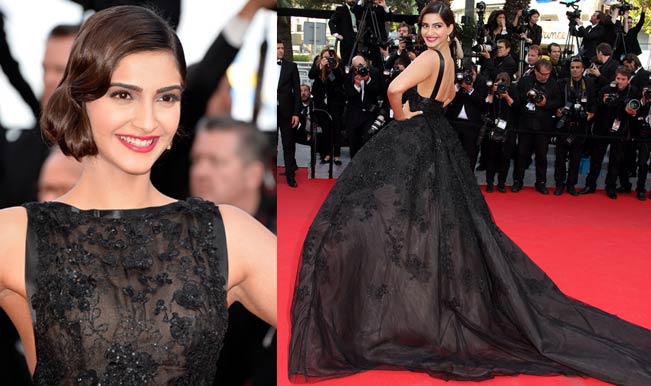 The young actress Sonam Kapoor has always been known for her love for experimenting with the style. Choosing a magnificent Elie Saab gown, Sonam pulled off a stunner with the vintage bob hair. The actress was appreciated around with her choice of gown. She made her appearance before Aishwarya Rai Bachchan and had the pulse racing of the onlookers.
So who was it for you – Aishwarya Rai Bachchan's Golden Girl act or Sonam Kapoor's Vintage Girl act?

Loading ...