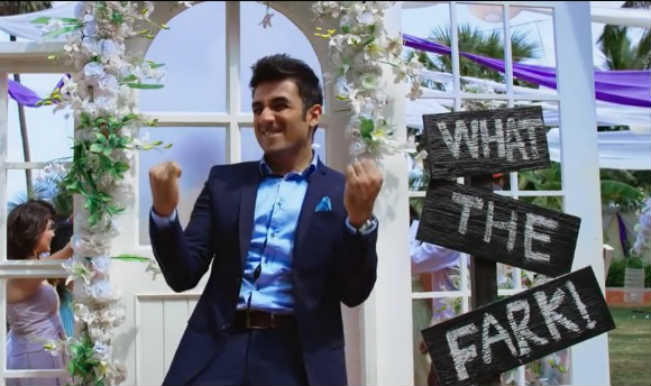 Comedian turned actor Vir Das is back with his irresistible boyish charm and handsome wit! The makers of Amit Sahni Ki List are out with a peppy dance number 'WHAT THE FARK', which is quiet catchy. The song features Vir Das, Vega Tamotia, Kavi Shastri and Anindita Nayar.
'WHAT THE FARK' is a carefree happy song and has some cute dance moves by Vir Das. The video has the whole star cast partying somewhere beach side. The whole star cast shows you how to party with some crazy dance moves! The video seems fun, though it is not extraordinary.
Amit Sahni Ki List is about Amit Sahni (Duh! the name says it all), jokes apart, the movie is about this young chap who has suffered a hard break-up in his teenage years and hence, he makes a 'List' to find his soul-mate. The movie revolves around his comical journey and quest of finding girl of his dream err.. rather list!
The song is sung by Rahul Vaidya, Amit Mishra and Aditi Singh Sharma. It is composed by Palash Muchhal. Also, the quirly lyrics are penned by Ajay Bhuyan and Tina Nagpaul
Watch this peppy number here: