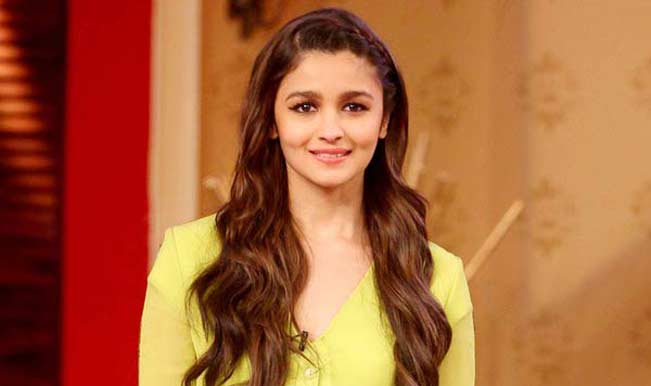 After watching Alia as Ananya in 2 States, novelist-screenplay writer Chetan Bhagat believes she would be a perfect fit for the screen adaptation of Revolution 2020 where she would play the role of Aarti.
The story is an urban-rural love story based in the setting of the Indian city Varanasi. A story about childhood friends Gopal, Raghav and Aarti who struggle to find success and love in Varanasi. Their friendship is  further complicated as both the boys end up loving the same girl. The story takes on the theme of corruption in the Indian society, richness and poverty and a journey of self discovery.
Once again, Chetan Bhagat will be working with Rajkumar Gupta to make Revolution 2020. Chetan Bhagat also quoted,"I'll be involved with this film too, but this time, I chose not to write the screenplay because I get too close to the content."They are currently scouting for two actors and an actress since the story revolves around three young people and within a month they plan to freeze the lead cast with the director.
So will Alia play Aarti in Revolution 2020? Chetan Bhagat said that he loved Alia in 2 States where she  played the role of  the south Indian girl: Ananya. "Alia is a fabulous actress and after watching 2 States, I feel she can fit into the mould of any heroine I conceptualise. Yes, she'd be perfect to play Aarti but nothing has been decided as yet," says the novelist.