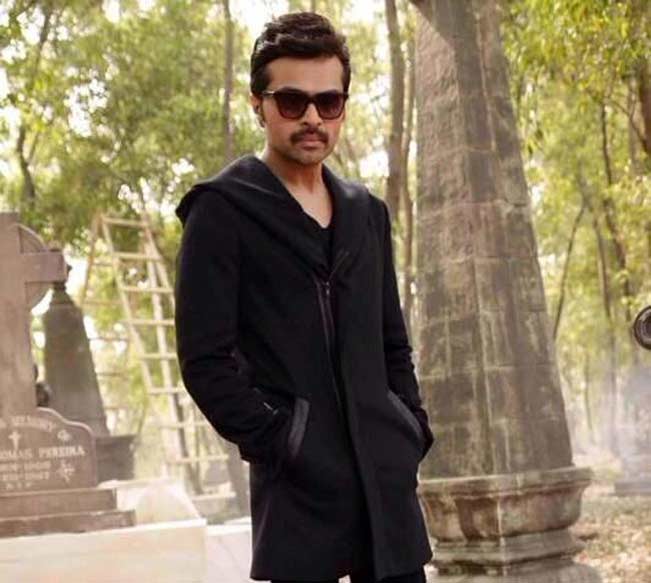 There are bad movies, C-grade movies, The Twilight Series and then there are Himesh Reshammiya movies. And Mr Reshammiya, has gone the whole hog this time losing a reported 20 kg for his upcoming movie The Xpose (with an X). He went on an organic diet to go down from 77 kg to 57 kg which makes look like a stunted child with an oversized head – a real life caricature.
While body transformations before movies make most actors look more ripped and fit, Himesh has somehow managed to transform his body so that it looks like his big head has been photoshopped onto Ranbir Kapoor's physique. When most people lose weight, their face also shrinks to fit their body but Himesh looks like he has undergone some kind of liposuction which wasn't carried out on his face.  (Read: 10 people who are a disgrace to acting)
The actor was also in the news for throwing a fit during the Umang 2014 where the organisers turned off the light and sound during his performance, because the showtime was over and not because they got sick of his voice!  The Xpose also has popular rapper Yo Yo Honey Singh. Somehow they've also coerced managed to convince, Irrfan Khan to make a special appearance in the movies.  While we're expecting some sort of musical showdown, the movie's plot actually has Himesh playing an ex-cop-turned-superstar in this one. We just have one question, how does he convince anyone to put money into his ventures?
Here are some of his worst movies (we could've added any film he has acted in to this):
Aap Ka Surroor: Named after his best-selling album that tortured the nation with his nasal twang, and was some sort of thriller where the cute kid from Koi Mil Gaya falls in love with him. Despite a lot of deadpan acting the movie actually became a hit at the box office!
Karzzzz: In this movie, Dino Morea dies in a sabotaged plane crash to be reborn as Himesh Reshammiya (boy talk about bad, bad karma) and there's a bizarre back story with royals and thrillers. A remake of the 1980 movie, only Taran Adarsh – the eternal optimist/amazing pay check receiver – could say good things about the movie.
Kajraare: An ex-superstar hiding out after killing a terrorist's brother he falls in love with a bar dancer who keeps on running away from him (who wouldn't). He promises to hang himself if she keeps doing that and the bar dancer offers a longer one for better traction (the most realistic bit in the entire movie). Anyway it turns out she's a prostitute and he tries to play saviour as the terrorists catch on. What follows is some of the dumbest things we've ever seen which makes Salman Khan-movies look like highly intellectual cinema.
Radio: Call him whatever you want, but even his greatest detractors have to admit that this guy has persistence. In this movie, Himesh now plays an RJ whose wife wants to leave him (who wouldn't) and then another girl falls in love with him and then his ex-wife returns and audience are left wondering why they just paid good money
Will The Xpose be worse than these classics? We can barely wait and sincerely hope he doesn't take off his shirt and it's not that kind of an expose!