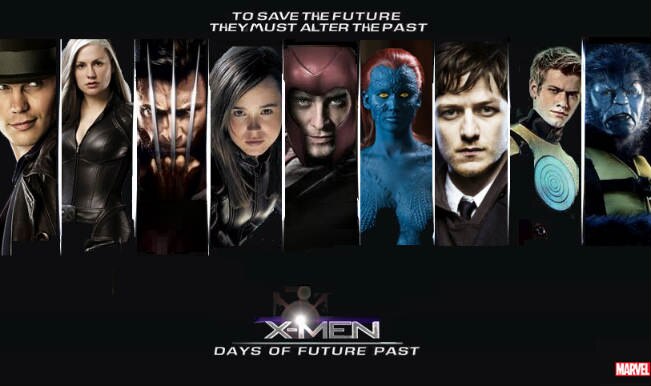 Bryan Singer is back with the X-Men series and looking at the trailer, the movie is seems to have lot of potential to be absolutely awesome! It took a while for the all the X-men fans to witness a proper trailer of X-Men: Days of Future Past, but it was definitely worth the wait. The X-Men series has a lot riding on this movie as the previous part X-Men: The Last Standing received quite lukewarm reviews.
This new trailer is every bit of exciting and spine-tingling as the previous one was! The cherry on top is that it includes all your favorite mutants like the Wolverine (Hugh Jackman), Mystique (Jennifer Lawrence) and younger and older versions of Professor X and Magneto!
This movie includes am ultimate war for the survival of the species between the two time periods i.e. the past and the future. In X-Men: Days of Future Past, the  most loved characters from the original X-Men film trilogy join forces with their younger selves from X-Men: First Class, in an epic battle that must change the past to save the future!
If the director Bryan Singer, manages to restore the dark and realistic tone of the X-Men and X 2, then this movie is going to be the X-Men 3 which we always wanted! The movie is set release on 5th May, 2014, and if the movie turns out to be as good as the trailer is, then we definitely have a summer treat!
Watch the super awesome trailer of X-Men: Days of Future Past here: