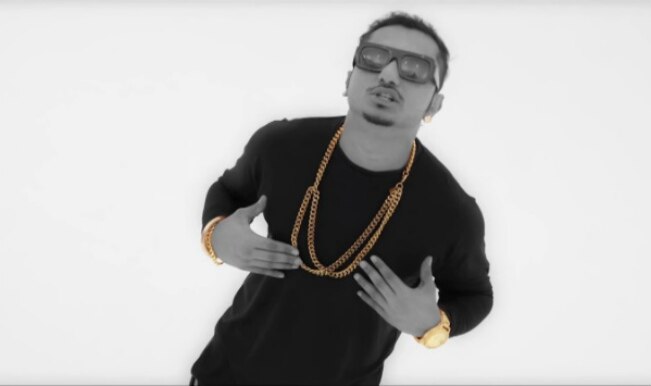 Yo Yo Honey Singh is out with his latest track 'Issey Kehte Hain Hip Hop', which by the way, has nothing to do with the Hip Hop music. This song doesn't even come close to Hip Hop. So, if you are literally coming for Hip Hop music, then we are saddened to tell you that its not what you are looking for.
The music is not disastrous, but then lyrics cause enough destruction to make this song not likable. Basically, this is not a song rather this is a 'Thank You' speech. So, if you are a Honey Singh fan then through this song, you can take some credit of Honey Singh's self proclaimed fame. The lyrics are senseless, not that we were trying to find out sense because duh! Its Yo Yo Honey Singh. Sense comes no where when it comes to his songs and if you are still expecting some decent lyrics from him then this song will crush your every last hope.
If Honey Singh is not enough, we have a new rapper on the block! This song features Lil Golu, who exactly compliments his name when it comes to looks. Now,  Lil Golu is here to tell you how Honey Singh has revolutionized the music *cough*! If you are expecting some hot chick wearing 'High Heels' in the video, then sorry boss, there is none. It just features Honey Singh wearing teddy bear golden dunk shoes (God Knows Why!).
Instead of watching this video, pick your nose.
But if you are looking for dumb ways to waste your time or If you are Yo Yo fan then go ahead and watch the video.
P.S: Issey BILKUL NAHIN kehte hain Hip Hop.