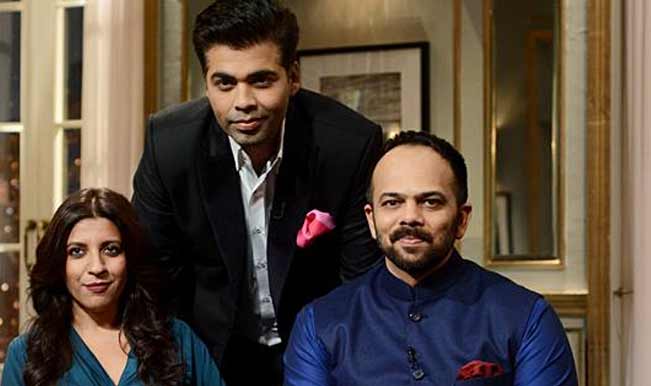 The directorial success of Shoojit Sircar starring Ayushmann Khuranna and Yami Gautam is known to everyone. It went on to become one of the most successful movie at the Box office in 2012.Even though the story was unconventional, yet was well received by the audience. The plot revolved around sperm donation and the concept of infertility. This concept was never before explored in Bollywood. It also won national awards in categories of Best Popular Film. It was the most entertaining flick of the year.
But no matter how good the film did to Zoya Akhtar the movie was just an average flick. The chat show is grabbing a lot of attention for the guests to be making some snappy and prompt attention grabbing comments and replies to Kjo's witty questions. Recently on Koffee with Karan when Zoya Akhtar accompanied with Rohit Shetty made an appearance on the show, she said that Vicky Donor was the most overrated film.
"I don't want to be mean but I thought 'Vicky Donor' was a bit overrated. I heard so much about it, and then I was a bit disappointed (after watching)," she said.
On the worst remake rip-off, Zoya says, "I think people should leave Romeo Juliet alone. We are done with Romeo and Juliet, too many have been. But there are too many bad remakes."
And she has a soft corner for Saif it seems .She feels he is the most underrated actor and also thinks Saif is the sexiest actor in Bollywood today.
Way to go Zoya . Now we wait till we get to hear more snappy comments from the slapstick director Rohit Shetty.