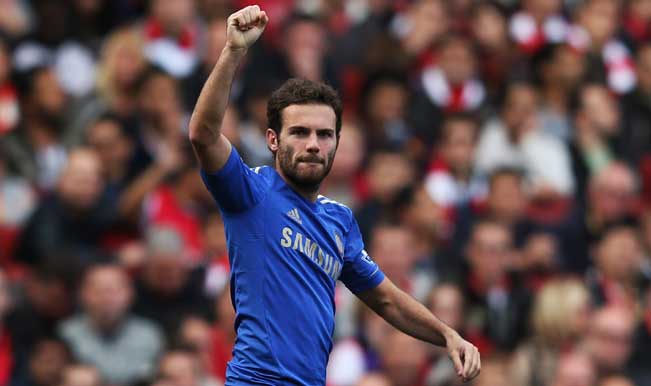 Buying footballers can be a tricky business. At the moment, clubs are spending more than £30 million for the likes of Andy Carroll and such, even without being certain that they could fit in well with the future plans. For every Javier Hernandez there's a Juan Sebastian Veron.
Manchester United signed Spanish midfielder Juan Mata on January 26 for a sum of £37 million. There are some crying, some laughing and some just jealous (Arsene Wenger). Dimitar Berbatov was deemed a flop due to the misfortune of being United's most expensive purchase. If that wasn't the case, he'd actually have been known as a pretty decent player for the team.
Juan Mata's capture from the clutches of Chelsea FC makes him the most expensive player for the club. That's a lot of money. He's received the number 8 shirt and is keen to make an instant impact for his new club. With Mata's price tag mixed with Man Utd's problems this season, here are a few signs after playing Cardiff that would mean that Juan Mata will most probably become a flop at Old Trafford:
1- No goal: If the Spanish midfielder fails to score on his debut, it means that he's a failed signing already. It's old news that everyone scores on their debut. Eden Hazard scored on his debut in 2012 and the Belgian pushed Juan Mata out of the starting line-up the next season (current season). Juan Mata scored on his debut for Chelsea, so the Spaniard should score at least 2.
2- No assists: If the new signing doesn't provide at least 2 goal scoring opportunities and from that at least one assist, it means he's going to turn out to be another Shinji Kagawa.
3- Plays out of position: United actually need a mighty midfielder at the heart of the field. But manager David Moyes chose to jump at the chance to sign the Spanish tactician just like Arsene Wenger did for Mesut Ozil. They both were rejects for their respective former clubs. If Mata plays out on the left wing or maybe even the right one instead of paying behind the striker, it spells doom for all.
4- No appreciation received: If former United icon Ole Gunnar Solskjaer doesn't appreciate his talent after the match, it means the baby-faced-assassin isn't too impressed with where the cash was spent. Solskjaer has always kept United in his heart and had also helped with a few signings like Magnus Eikrem join the club when he was still a coach.
5- Man Utd lose again: If United lose again at Old Trafford, and that too against Welsh club – Cardiff City who stand last in the English Premier League standings, it surely means that Mata isn't the chosen Juan for Man Utd even though it's only his first game.