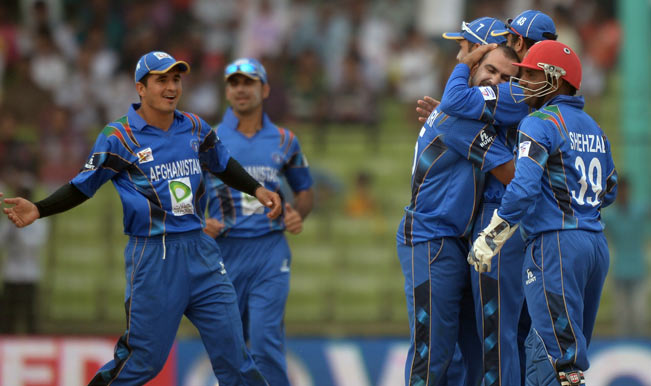 After their triumph over Bangladesh, Afghanistan's morale will be sky high when they take on Srilanka in game number 7 of the Asia cup. Afghanistan has already justified their inclusion in the tournament limited to Asian superlative teams and now unbeaten Srilanka is next on their radar.
Afghanistan will be aware that the game against island nation is going to be a hard nut to crack considering the fact that Srilanka has already beaten experienced counterparts Pakistan and India.
For Afghanistan it will be another chance to have a shot in the glory and create a ripper in the world cricket. Captain Mohammad Nabi has so far marshalled his troops well and has looked at ease with his job. Spirited performance by fast bowler Hamid Hassan on his come back and all-round abilities of Samiullah Shenwari has been positive sign for Afghan cricket.
Afghanistan will be optimistic that their flamboyant opener Mohammad Shahzad comes to party and produces quality innings at the top. Asghar Stanikzai who has been among the runs will be looking to improve his striking rate this tournament, which is relatively low at 67.01. It will be fascinating to see how Afghanistan batters keep the accomplished Lasith Malinga at bay.
On the other hand Srilanka already has one foot in the finals, but they still won't take Afghans casually. Kumar Sangakkara, who averages 85.00 this tournament so far, will be itching to go and score another big. Game against Afghanistan provides a perfect state for Srilanka to try out their bench strength. Middle order batsmen Mahela Jayawardene and Dinesh Chandimal have looked off colour so far and just managed to score 22 and 19 runs respectively in two innings, they can possibly look to cash in as well.
It is one of those games for Afghanistan which will test their skill and character, as this is only for the fifth time that they will be up against a test playing nation. Srilanka have had success in this tournament and will take this opportunity only to better themselves. It won't be a bad idea to catch high on confidence Afghanistan in action against the mighty looking Srilanka on a boring Monday afternoon.