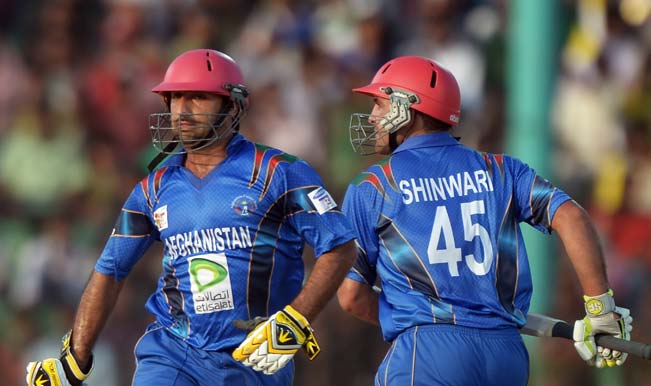 On the back of some amazing bowling up front by the quick bowlers and then some amazing Yorkers in the death Afghanistan managed to restrict Sri Lanka to a modest total of 253 for the loss of 6 wickets. Sri Lanka lost the plot very early in the match and it was only Kumara Sangakara's innings of 76 and the last over of Daulat Zadran that made sure that Sri Lanka has a respectable total on the board.
The afghan bowlers once again looked as a unit on mission and restricted another major test playing nation close to the 250 run mark. It's been three matches in a row against Pakistan, Bangladesh and now Sri Lanka that the Afghani team has been just perfect as far as the bowling is concerned. If only the batsmen can now buck up and show the same level of application with the bat Afghanistan might just be on the verge of doing something no other associate team has ever been able to do after Kenya in the 2003 ICC world cup i.e. beat two test laying nations in consecutive one day internationals.
It promises to be another thriller in this Asia cup, which can already boast of at least 3 matches that turned out to be great entertainment. if the Afghanistan batsmen can give the team a good start and if the middle order shows the same kind of resistance that they showed against the Bangladeshi team than they can very much give this Lankan team a run for their money.
Brief score: Sri lanka 253/6 (Kumar Sangakara 76, Angelo Matthews 45. Mirwais Ashraf 2/29, Hamza Hotak 1/43).