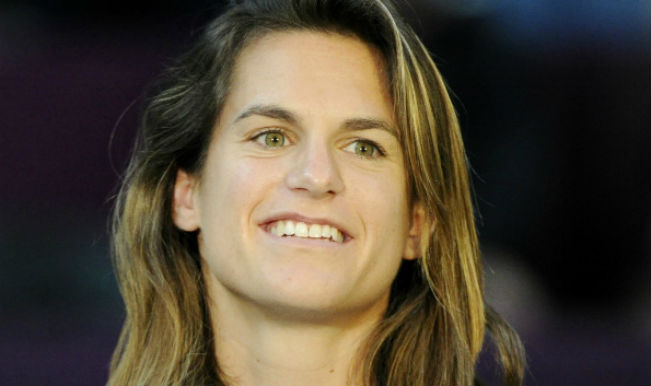 Johannesburg, June 09: Former world number one Amelie Mauresmo has reportedly praised Wimbledon champion Andy Murray's surprise decision to hire her as his new coach, and insisted that it should be applauded as a major boost for gender equality in tennis.
Murray will become one of the very few male players to be coached by a woman after he announced on Sunday that the Frenchwoman would coach him during the grasscourt campaign, starting at Queen's this week ahead of his Wimbledon title defence from June 23.
According to Sport24, Mauresmo knows that Murray's decision would be closely scrutinized by a sport that for years rewarded men with greater prize money than women.
Mauresmo said it is a big story to write on and a step forward, adding that Murray's decision was a little bit of a surprise for her to be honest.
Mauresmo said she knows that it is a major event in a way in the world of tennis, in the world of sports as well, but it is not her big concern currently and she is happy about the new challenge.
Mauresmo further added that it is a professional goal for her, and she has to live up to this challenge.