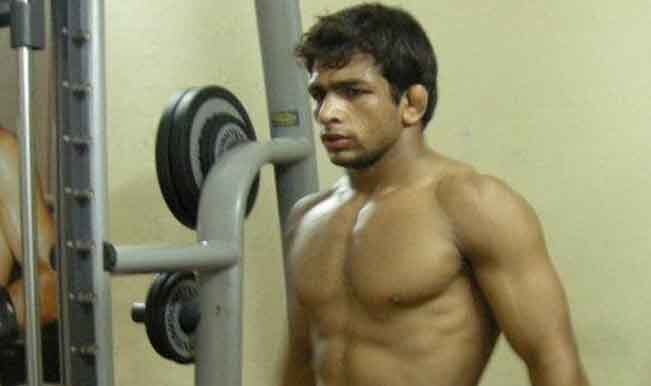 It is raining great performances from the Indian wrestlers as Amit Kumar wins Gold in the finals of the Men's 57 kg category. He defeated Pakistan's Azhar Hussain to enter his finals where he would face Ebikweminomo Welson from Nigeria in the gold medal match. The match, scheduled to take place at 9.12 pm IST, will decide the fate of the weightlifter in CWG 2014.
Rajeev Tomar showed sheer brilliance against New Zealand's Marcus to enter finals of the 125kg wrestling category. Sushil Kumar with his win assures a medal for India as he faces Pakistan's Qamar Abbas of Pakistan in the final for the gold medal in 74 kg category. Follow all the action as the event is hopeful of lifting Sushil Kumar to new heights of popularity.
Amit Kumar wins the gold medal in wrestling for India.
Highlights of the fight:
1.       Good double leg traps by Kumar.  Which gave him 2 points twice in the match
2.       At 4:30 Kumar lead by 6:2
3.       The Nigerian lifted Kumar but he brilliantly got down with only loss of two points
4.       No caution given during the match
5.       At 5:30 Kumar still led by 6:2
Get Commonwealth Games 2014 Complete Schedule of Indian Players Here 
Get The Updated Commonwealth Games 2014 Medals Tally Here