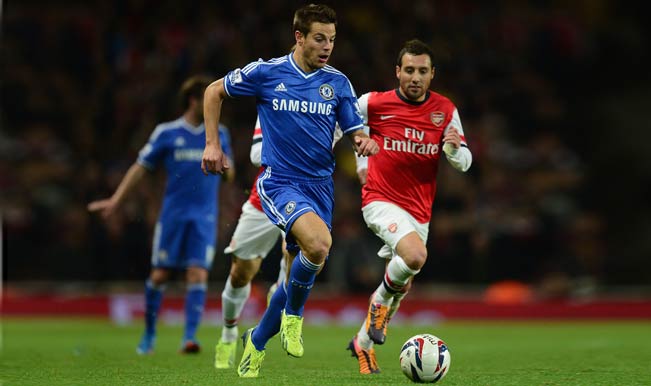 Arsenal were surpassed by Liverpool after their 3-1 win against Cardiff City on Saturday and now have a chance to claim back the top spot if they can come up with a win against Chelsea. The two sides had already met in the Capital One Cup (League Cup) meeting at Emirates this October which ended 2-0 to Chelsea. Here's what to look forward to in the mouthwatering clash between a convincing Arsenal and a shadow Chelsea who are yet to find their form:
Arsenal team news: Even though Arsenal has set a strong challenge this season, they have not won in three recent games after drawing with Everton and defeats to Napoli and Man City. They also have Jack Wilshere out for the meeting who begins his two-match ban tonight. Alex Oxlade-Chamberlain is also absent with a knee injury. Lukas Podolski is available for selection after three-months out with a hamstring injury.
Chelsea team news: Michael Essien is suspended after picking up his fifth yellow card of the season but Jose Mourinho will have John Terry back in the sqaud. Left-back Ashley Cole will be on the bench after Mourinho was less than impressed with the left-back attending the Arsenal Christmas party last week.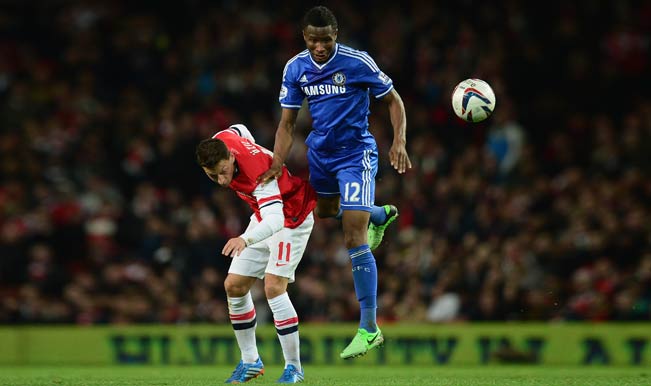 The London derby clash will be intense: Both Arsenal and Chelsea have a chance to go on top. Arsenal can claim the top spot and go two points ahead of Liverpool while Chelsea might equal Liverpool's points of 36 with a win and come in second place. Both the clubs will put to test their might and will show what they are made of. We all can expect a few personal battles and possibly a red card too.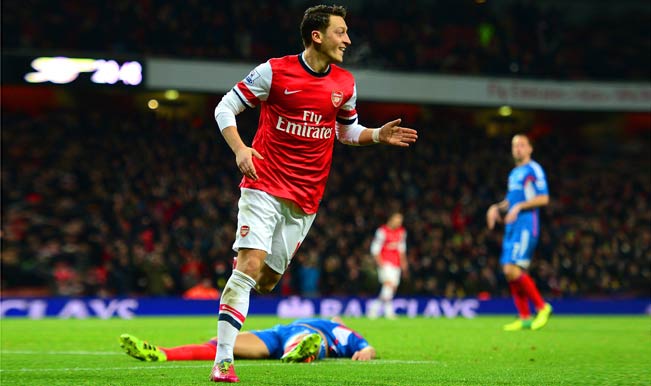 Mourinho will tame Ozil: The Portuguese manager knows Mesut Ozil through and through from their time in Real Madrid. Ozil was instrumental in Mourinho's title challenge in Spain and he has left a very good impression on him. Mourinho will certainly have a plan up his sleeves to cut out the midfielder's direct influence in the match.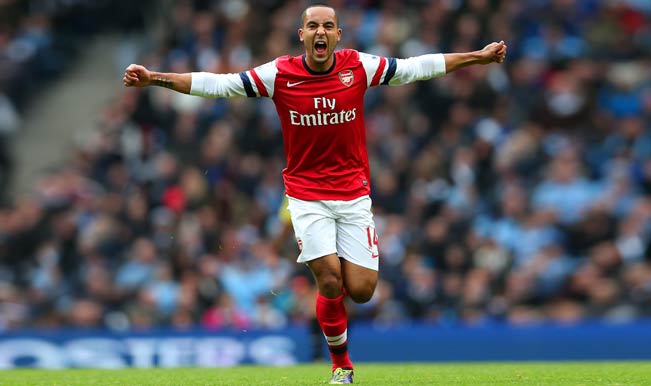 Walcott will be Arsenal's weapon: Theo Walcoot scored two goals which brought consolation for Arsenal in the 6-3 meeting against Man City a week back. The Englishman has always played well against Chelsea in the past and can really put their wing-backs to the test with his speed. Wenger will count on the winger to help out Olivier Giroud.
Arsenal will miss Koscielny: Laurent Koscielny who has partnered Per Mertesacker for most of Arsenal's games up until now will be sorely missed. Their partnership has brought sturdiness in the back four and has helped keeper Wojciech Szczesny with form when needed. Thomas Vermaelen is certainly a great center-back too but will lack chemistry with Mertesacker and is rusty after playing second fiddle to Koscielny this season.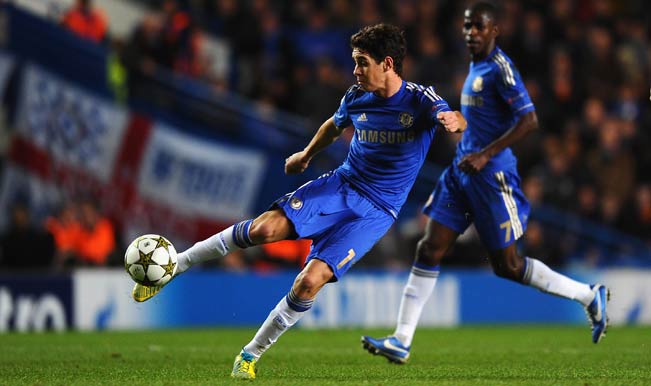 Chelsea will hope for the spectacular: Chelsea who have not turned up in the race yet, have been missing out on quality finish up top. With Samuel Eto'o out injured and Fernando Torres struggling to find his goal scoring boots, Mourinho will hope for a goal from out of nothing. Oscar or Willian will have to put on a good show to get anything from an inspired Arsenal. We can expect a stunner from an unlikely hero tonight.
Prediction: Arsenal 0-2 Chelsea