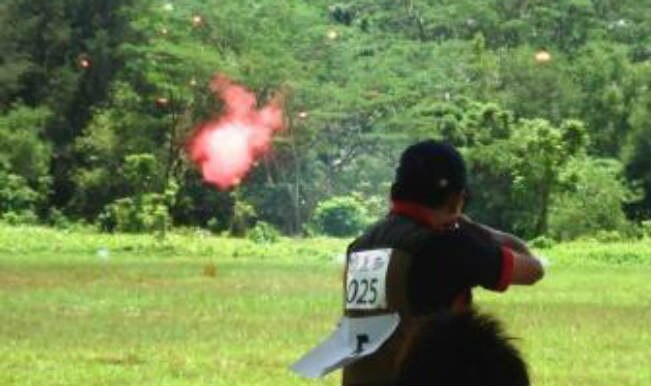 Indian shooter Asab Mohammed shot the bronze medal for the country as he defeated Malta's  Nathan Xuereb 26-24. Asab Mohammed who was going strong during the Double Trap Men's qualification with a total of 135 points faltered opposite  England's Steven Scott and Matthew French. He failed to hit during the shoot-off against the England counterparts who moved to the Gold medal match.
During his Bronze Medal match, Asab kept his composure against Nathan Xuereb as the Malta' s player was off target during his third, fourth and fifth game. Asab continued to maintain lead but Xuareb came back strongly to strike out the double targets and equalize with Mohammed's number. They were equal by removing 16 out of 20 clay disks before Xuarez lost his composure handing Mohammed much needed advantage. Post the miss outs, It was an easy ride for Asab Mohammed to win the bronze medal. With 26 total points to Xuareb's 24, the Indian shooter took bronze medal home. While in an all-England match between Steven Scott and Matthew French, Steven Scott won the Gold medal with total points of 30 to French's 29.
Earlier his compatriot Ankur Mittal failed to proceed in the medal event's matches as he finished fifth behind Nathan Xuereb, Asab Mohammed, Steven Scott and Matthew French.
Get Commonwealth Games 2014 Complete Schedule of Indian Players Here