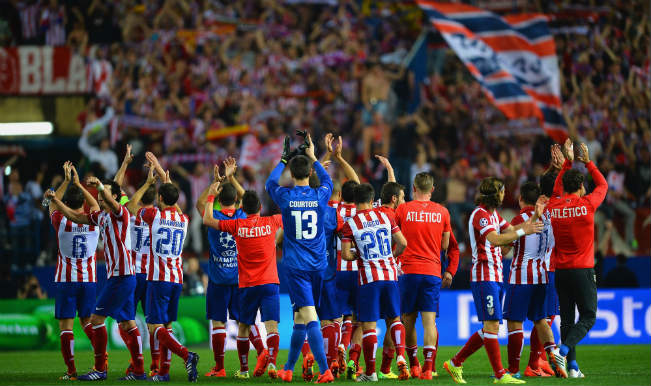 Champions League dark-horses Atletico Madrid defied all odds to beat four-time Champions League winners Barcelona to qualify for the semi-finals of the competition. A Koke goal was enough to secure a 2-1 aggregate win against Barcelona that put Diego Simeone's men into the last four of the Champions League for the first time in 40 years.
Atletico Madrid who were playing without their danger-man Diego Costa rounded off a terrific 1-0 victory at an electric Vicente Calderon stadium which followed last week's 1-1 draw against Barcelona at the Camp Nou in their Champions League quarter-final, first leg. Madrid saw off the challenge from the likes of Lionel Messi and Neymar to eliminate Barcelona who stood the chance to qualify for the semi-finals for a record-extending seventh consecutive time.
A fired-up Atletico Madrid who are on top of the La Liga rattled Barcelona with several efforts that were either saved by the keeper or saved by the crossbar. Towards the second half Atletico looked like they were running out of steam though, but managed to hang on. Atletico Madrid join Bayern Munich, Real Madrid and Chelsea in Friday's draw and, on this performance, the Rojiblancos have as good a chance as anyone. What a thrilling finale we are in for.