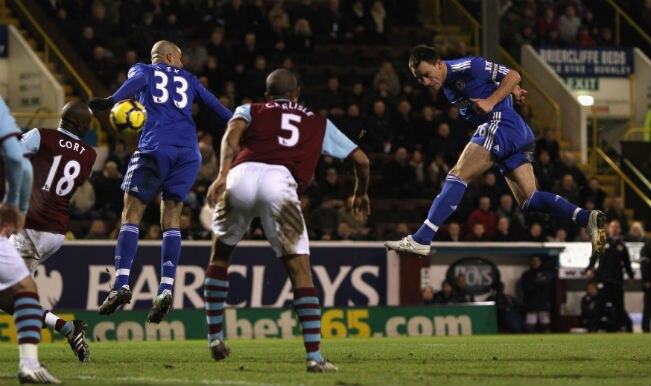 In this edition of the Barclays Premier League 2014-15 Team Preview we look at two teams with good fortunes last season in two different tiers, Chelsea and Burnley. Chelsea performed well to achieve second place, despite missing an in-form striker in its ranks. Burnley finished second in the Championship and hence, were promoted automatically to the Barclays Premier League.
Here are the Team Previews of the two teams.
Barclays Premier League 2014: Chelsea FC Team Profile
Before the season started people did count Chelsea FC as title contenders, but serious title contenders? Certainly not! They lacked a striker who could score on a regular basis, the one with the predator's instincts, even though they had three strikers on their list, Fernando Torres, Samuel Etoo and Demba Ba.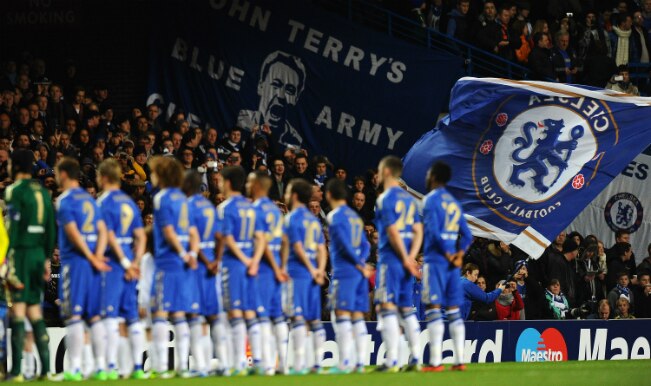 The midfielders at Chelsea, though, were the best in the league. They were great at scoring and creating chances. It was a different thing that the strikers couldn't score. In came Mourinho, the most successful manager in Chelsea's history and the defence became the strongest point as well. Chelsea, at the end of their campaign finished with the lowest Goals-Against tally  in the league and never losing a match by a greater goal difference than 2.
This season the Blues are trying to right the wrongs of the previous season while improving on all the good things they did till last season. They lacked a brilliant striker in the seasons following the departure of Didier Drogba. Now they have Didier Drogba and also one of the best strikers in the world, Diego Costa. They lost Frank Lampard but got in Cesc Fabregas. Mourinho has gone on record stating, "Lampard is history, a history we cannot forget. Cesc Fabregas is the future." Fabregas and Costa have already started performing for the team. With concerns over John Terry's age they have now got Kurt Zouma as cover.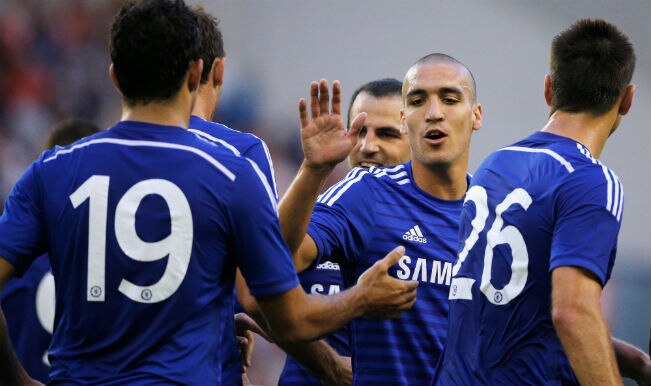 The only chink in the armour might be the Left Back position. Last season, the Blues used Cesar Azpilicueta for Ashley as left back as the latter was out of form. This season they bought Felipe Luis as replacement but there is no cover for Luis. In case Luis is out of form or injured, Azpilicueta will be back as left back.
Knowing Jose Mourinho, he will have a trick up his sleeve, even though he is tsill undermining Chelsea's chances in the Barclays Premier League.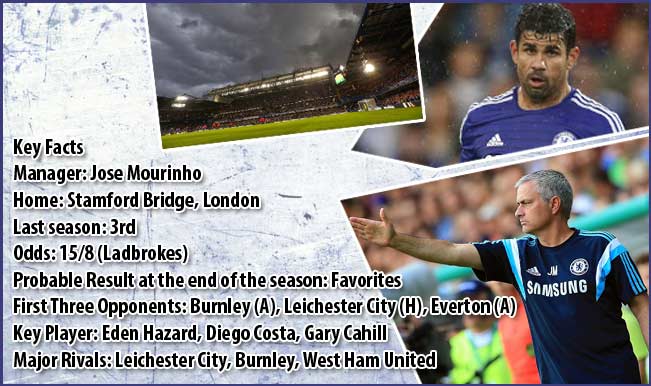 Barclays Premier League 2014: Burnley FC Team Profile
Burnley last played in the 2009-10 Premier League season. But were relegated at the end of the season. They have returned to the Premier League now. Can they survive in the top-tier at the end of the season? Difficult to tell.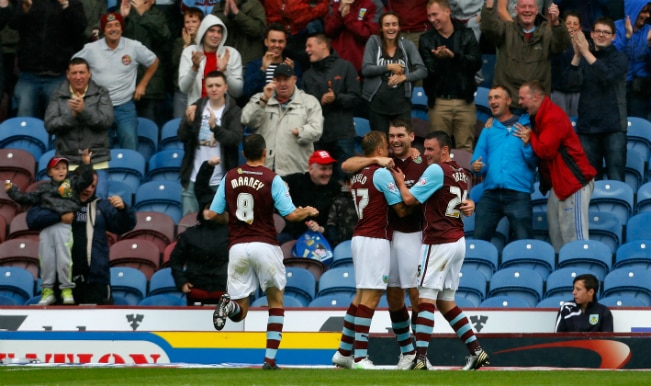 Not much is known about the team. Established in 1882, this will be Burnley's 53rd appearence in the top flight of English football and their second in the Premier League era.