In today's Barclays Premier League 2014-15 Team Preview we look at two teams with different fortunes last season. While both the teams surprised pleasantly till mid-season with their good performance only one team managed to perform consistently to make both fans and neutrals happy. Liverpool and Newcastle had different fortunes in the second half of the season.
Barclays Premier League 2014: Liverpool FC Team Profile
They were the most surprising team in terms of performance last season. Nobody thought they would be vying for the BPL trophy but the way they did it was shocking. Very few would have given the 18-time champions, the second highest in the English tier, a favourable opinion. Their best player was banned for ten matches, having bitten Chelsea's Branislav Ivanovic the previous season. There weren't many star players in their squad and most were unknown youngster. But the way they fought for the title was heartening for the fans, neutrals and purists alike.
They had the longest unbeaten and winning run in the tournament with 16 and 11 games respectively. Their strike duo of Luis Suarez and Daniel Sturridge were on fire. Suarez won the golden boot with 31 goals. Sturridge was second on the list with 21 goals. Together their 52 goals were higher than most teams could score in their entire campaign.
This season can either be watershed in their history or could be a huge disappointment. Luis Suarez has been sold to Barcelona. The money has been spent to buy the trio from Southampton – Adam Lallana, Ricky Lambert and Dejan Lovren. If they turn out to be as good as they were in Saints' shirt  and improve as the season progresses to reach Champions League standards then Liverpool may just win their first Premier League and be the English champions for the 19th time. Their last trophy was in the top flight of domestic English football was in the 1992-93 season, Premier League started  from 1992-93.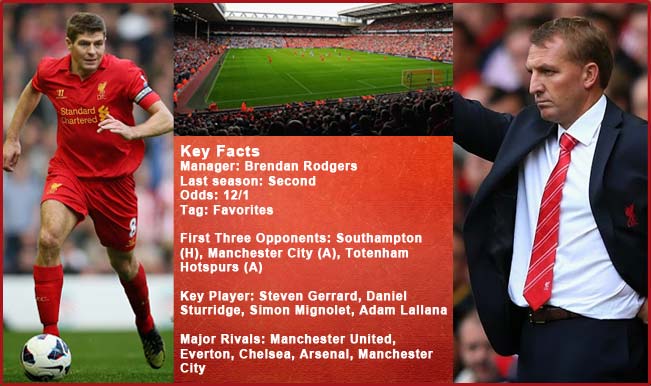 Barclays Premier League 2014: Newcastle United FC Team Profile
Newcastle started their season well, with Yohann Cabaye leading their attack. They won 10 of their first 18 matches as they were placed sixth then. They ended their season tenth after they lost 14 and won only 5 of their next 20 matches to end their their season on 49 points with 15 wins, four draws and 19 losses. During the winter transfer they sold their best player Yohan Cabaye to Paris St. Germain, thus losing the creativity in midfield that he provided.
In this summer transfer window they have bought Remy Cabella from Montpellier among other players, hoping to get the same results. If the player can provide the magic in the midfield Newcastle can again vie for a place in the Europa League, in an increasingly competitive league.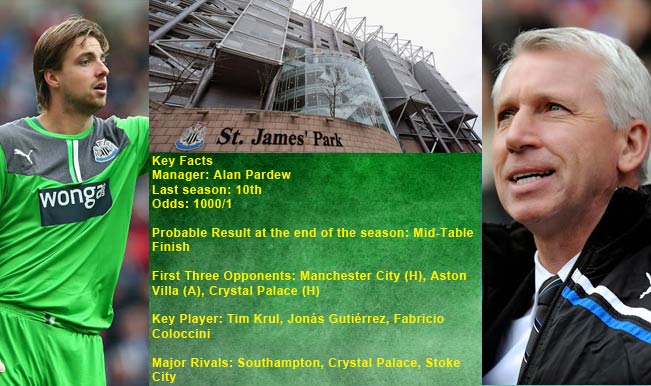 Other articles in the Barclays Premier League 2014-15 Team Preview series: