In this edition of Barclays Premier League 2014-15 Team Preview we look at two teams that have had quite an eventful time in the past few years, Queens Park Rangers and Hull City Tigers.
This is how their teams stack up this season.
Barclays Premier League 2014: Queens Park Rangers Team Profile
A team that was part of the Barclays Premier League till as recently as the 2012-13 season, Queens Park Rangers is partially owned by billionaire Lakshmi Mittal. They were in the second division last season. One would normally expect the club to do better than just fight for survival in or promoton to the Premier League.
In their previous season in the Premier League they were more in the news for Chelsea's John Terry racially abusing their defender Anton Ferdinand, Rio Ferdinand's brother in the London derby.
This season they have signed former Manchester United defender and captain Rio Ferdinand on free transfer. Can they survive the Premier League this and better still be higher in the table? It is difficult to say but Harry Rednapp has done it before. Rednapp had transformed Totenham Hotspur from a relegation threatened team to one that is now challenging for a place in the Champions League. He did that in his first full season. Can he repeat that feat? Only time will tell.
Key Facts
Manager: Harry Rednapp
Home: Loftus Road, London
Last season: newly promoted
Odds: 5000/1 (Ladbrokes)
Probable Result at the end of the season: Bottom half of the table
First Three Opponents: Hull City (H), Totenham Hotspur (A), Sunderland (H)
Key Player: Rio Ferdinand, Bobby Zamora, Loic Remy
Major Rivals: Leichester City, Burnley, West Ham United
Barclays Premier League 2014: Hull City Team Profile
The Yorkshire based club had a mixed season for different reasons last season. While they had one of the most successful seasons in their history even though they finished only 16 th in the League, fighting for survival. They qualified for the UEFA Europa league for the first time in their history by virtue of finishing runner-up in FA Cup while winners Arsenal booked their place in the Champions League.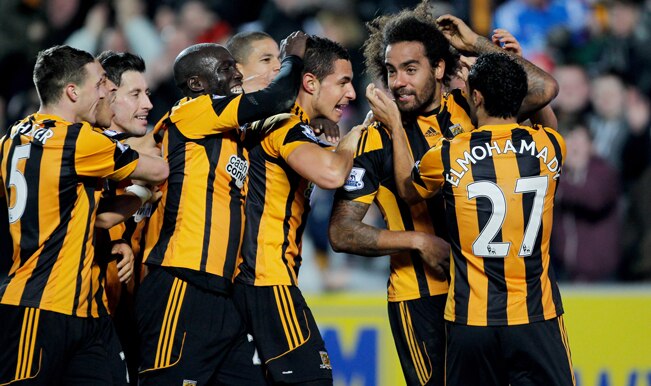 With the added burden of competing in the Europa League, will they manage to compete in Premier League at a level that guarantees survival? It is too difficult to call right now. Their new signings Jake Livermore from Spurs and Robert Snodgrass from Norwich City have a job to do.
Key Facts
Manager: Steve Bruce
Home: The KC Stadium
Last season: 16th
Odds: 5000/1 (Ladbrokes)
Probable Result at the end of the season: Bottom half of the table
First Three Opponents: Hull QPR (A), Stoke (H), Aston Villa (A)
Key Player: Rio Ferdinand, Bobby Zamora, Loic Remy
Major Rivals: Leichester City, Burnley, West Ham United