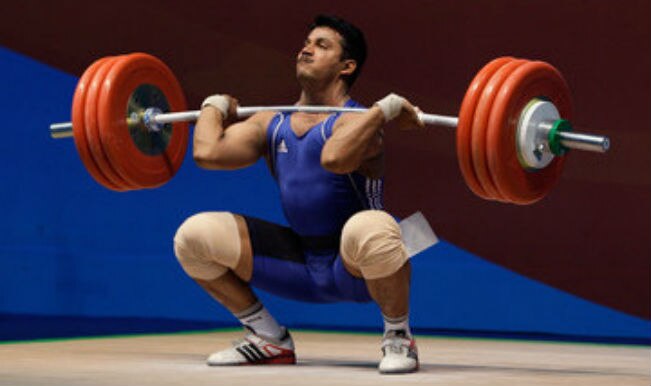 In the men's 94 kg category, it was India's Chandrakant Mali that won the bronze medal with a total of 338 kg. He finished behind Papua New Guinea player SK Kari and Australian S Ribouem. Chandrakant Mali qualifying for the medal event, lifted a  clean 150 kg in the snatch. In his third attempt he tried to lift 153 kg in the snatch but failed to lift it. In the clean and jerk he picked up a weight of 188 kg in the second attempt.
India who has been dominating the day with the magnificent display by the wrestlers Sushil Kumar, Amit Kumar and Vinesh winning gold medals while Rajeev Tomar bagged silver medal. It was a brilliant day for the Indian shooters who brought home five more medals in the shooting – two silvers and three bronzes — from their respective events with the gold remaining elusive.
Harpreet Singh and Sanjeev Rajput clinched silvers in the men's 25 metre rapid fire pistol and men's 50m rifle 3 positions events, Manavjit Sandhu (men's trap), Gagan Narang (men's 50m rifle 3 positions) and Lajja Gauswami (women's 50m rifle 3 positions) brought in the bronzes.
The gold medallist SK Kari picked up a total of 349 kg while silver medallist Ribouem also had 349 kg. The player from Papua New Guinea picked up a massive 200 kg in the clean & jerk to win the second gold medal for his nation.
Get Commonwealth Games 2014 Complete Schedule of Indian Players Here