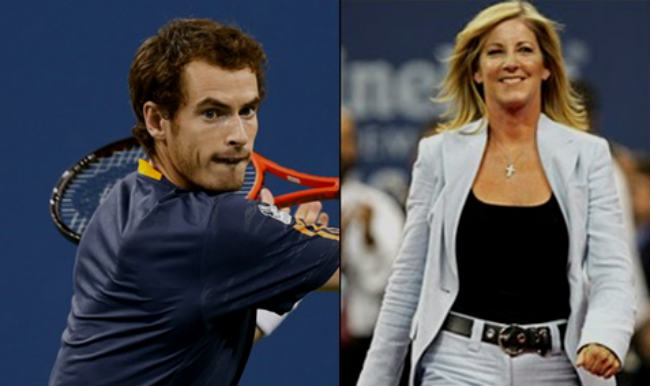 London, May 29: Former US tennis star Chris Evert has urged Wimbledon champion Andy Murray to create history by becoming the first top male player to appoint a female coach.
The post of mentor of the British No.1, who will take on Marinko Matosevic in the second round on Court 1 at the French Open, is vacant after the departure of Ivan Lendl, and has reportedly been eyed by Martina Navratilova and Amelie Mauresmo.
According to the Mirror, former world number one Evert, who won 18 Grand Slams in her career, said that the Scot, who is playing in his first Grand Slam without a coach, said that it would be good for his career if he is thinking of appointing either a woman like Navratilova or Mauresmo as women also have the experience to coach a top player.
Stating that the method is viable even if it has not been tried before, Evert however, said that it takes a lot of commitment to go on the road and she feels Navratilova is not yet ready to coach.
The only male player currently coached by a female is Kazakh Mikhail Kukushkin, who works with his now wife Anastasia, the report added.