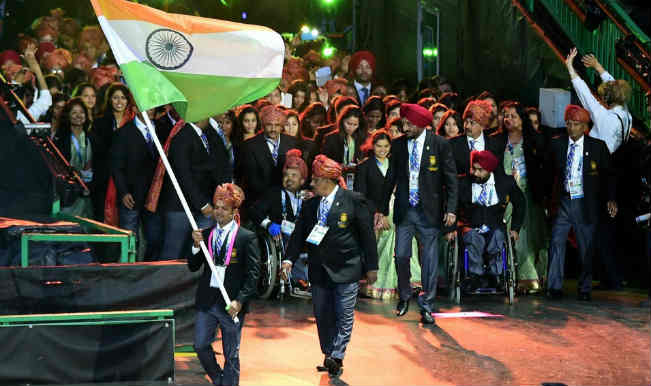 Dancing to the tunes of 'Nagada, Nagada' entered the first contingent India at the Glasgow 2014 Commonwealth Games. What a proud moment for all the Indians to watch the team of 215 athletes proudly walking in the dash of tri-colours spread in the background of the Celtic Park. In the 20th edition of Commonwealth Games, the Indian contingent was led by the silver medalist winner at Olympics Vijay Kumar was honoured with the opportunity of being the first nation to walk in the Parade of Nations at the Celtic Park. Quite a memorable moment for all the Indians!
The viewers across the globe and especially Indians were in for the double treat as Ewan McGregor, the UNICEF Ambassador talked about the UNICEF's project related to initiative to curb out problems related to children. And he announced the name of the person joining him in this noble cause as none other than beloved former Indian cricketer Sachin Tendulkar in a short video. Everyone got to catch a glimpse of Sachin Tendulkar who was sporting a black t-shirt with UNICEF logo as he backed out the Asian countries.
The Indian team dressed smartly in blazers and the female athletes draped in sarees looked beautiful as the commentators welcomed the viewers with a Namaste. The Bollywood number played in the background uplifted the entire mood of the spectators present at the Celtic Park. India finished second on the medals tally with a total of 101 medals behind Australia's total of 177 medals. India had won 38 gold, 27 silver and 36 bronze medals.