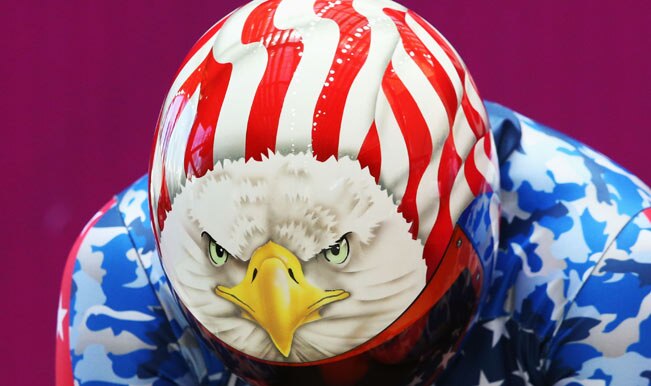 Skeleton is a fast winter sliding sport in which an individual rides a small sled down a frozen track while lying face down. Due to the high speed, helmets are definitely a must for each athlete. Helmets are important. A helmet saved Michael Schumacher's life! So every athlete has taken it upon themselves to head down the track while making a statement through their customized skeleton helmets. And what wacky customizations!
With the helmet customization, athletes are making it a method of self-expression. For them the helmet shows fearlessness. Even wearing a blank one could prove something. A common theme in this year's Winter Olympics seems to be skulls and bones. The designs surely don't give them an aerodynamic advantage but it does make them look great to look at. Here are some of the best:
Sliding Dead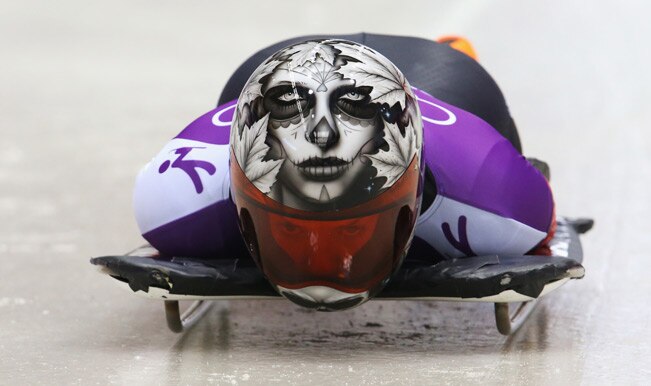 According to the Canadian athlete Sara Reid her strange helmet is "kind of feminine", but still kind of scary and deadly looking.
Multicoloured Moose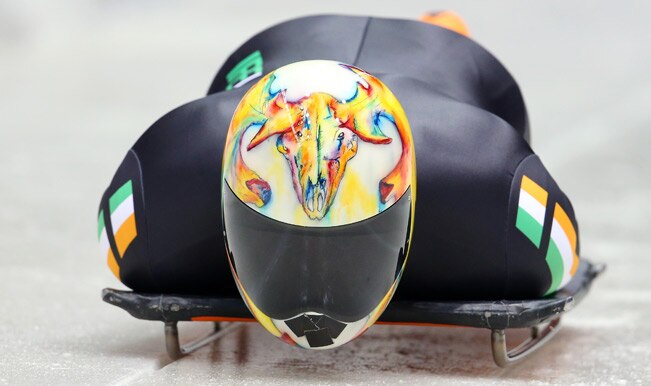 Sean Greenwood of Ireland wears a multicoloured print of a moose on his head.
Polka-dotted Party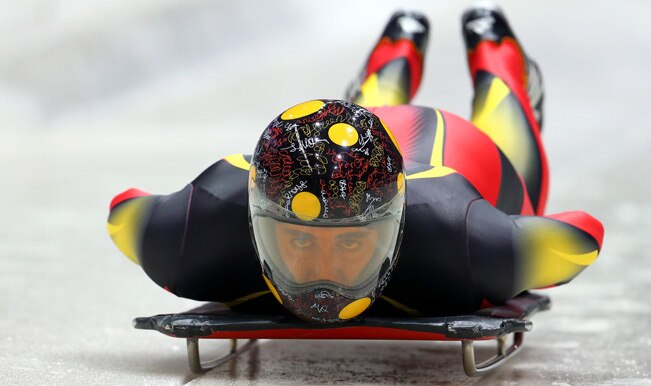 Ander Mirambell of Spain has a playful geometric design with whole lot of polka dots on his helmet.
Demon Darkness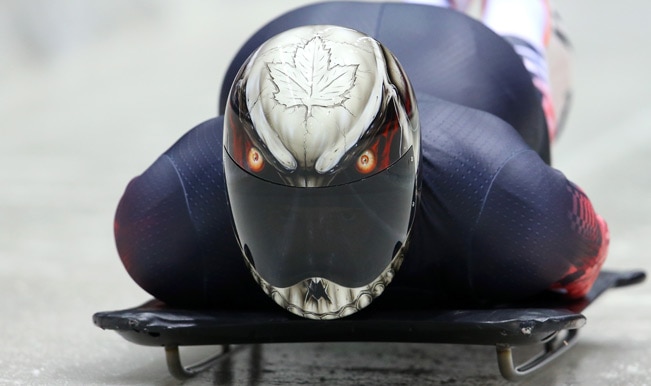 Canadian athlete Eric Neilson's helmet says that he's an easy going guy, but when it's time for sliding, it's time to unleash the demon!
Hollingsworth Horse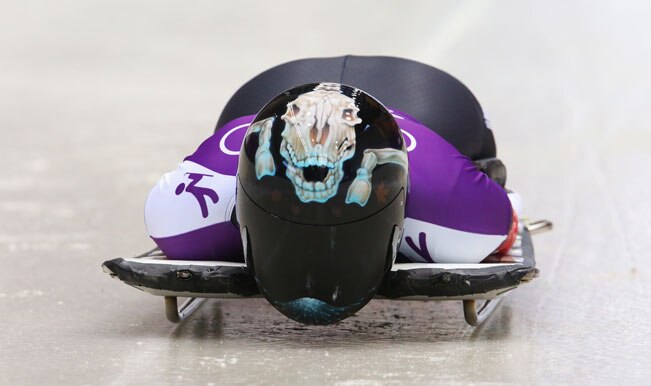 Mellisa Hollingsworth of Canada dons a helmet with a horse skull amidst a maple leaf background.
USA Bald Eagle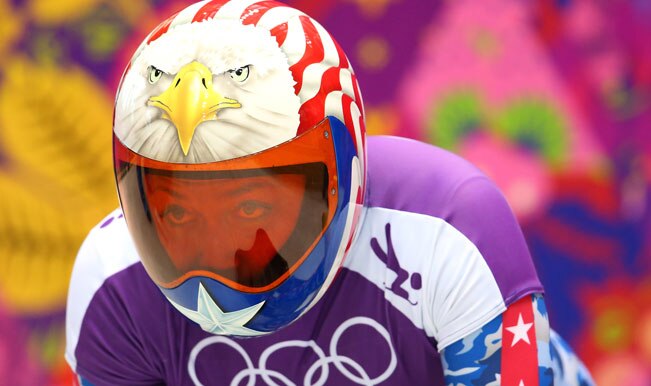 Katie Uhlaender of the United States plumped for an eagle on her helmet, decorated with stars and stripes.
Fair Brain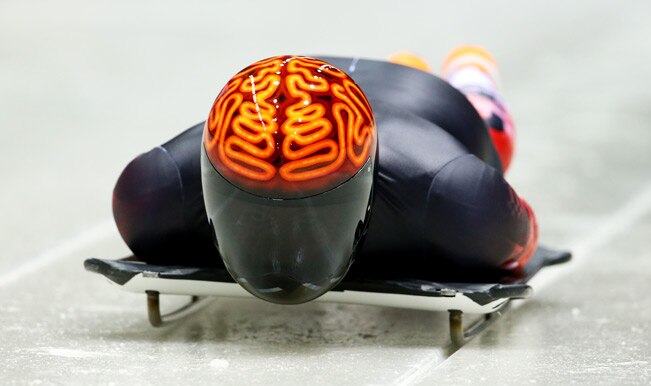 Canadian athlete John Fairbairn's helmet design has a cool story. His last name being Fairbairn has been mispronounced as Fair-brain many times. Hence the neon brain.
German Greatness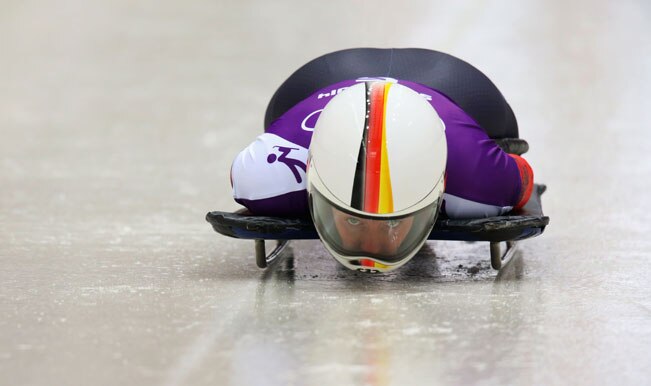 The racing stripes of Germany might not make Marion Thees go faster but they'll surely make her look faster.
Cool Country of USA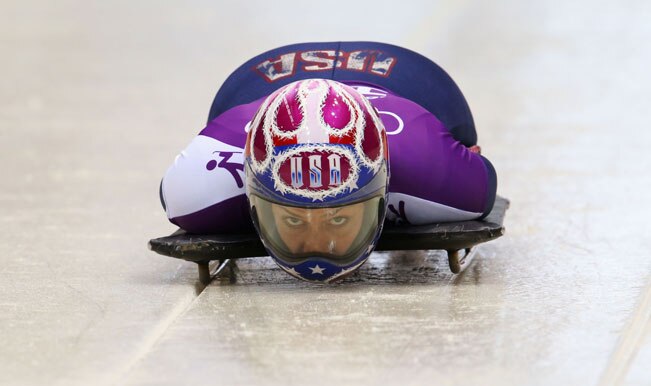 Noelle Pikus-Pace of the United States has opted for the USA stars on her helmet with an icy design.