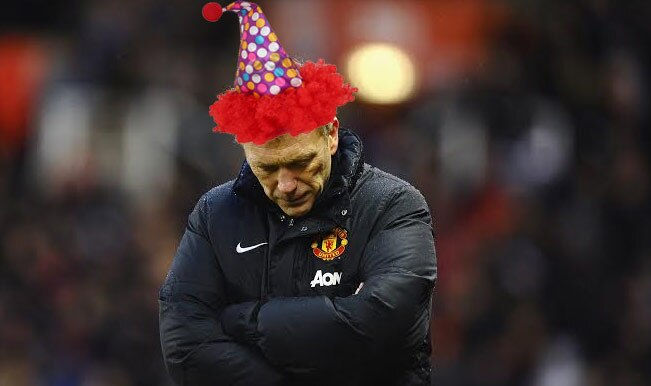 Manchester United stumbled to a 2-1 loss against a bullish Stoke City at the Brittania Stadium. United weren't helped by early injuries to both Jonny Evans and Phil Jones, but they certainly didn't deserve to beat Stoke, for whom Charlie Adam scored either side of half-time to seal the win. With the result, Stoke beat Man Utd for the first time in the Premier League since 1984. Here are the reasons why Man Utd lost and why they are being made to look like a laughing stock: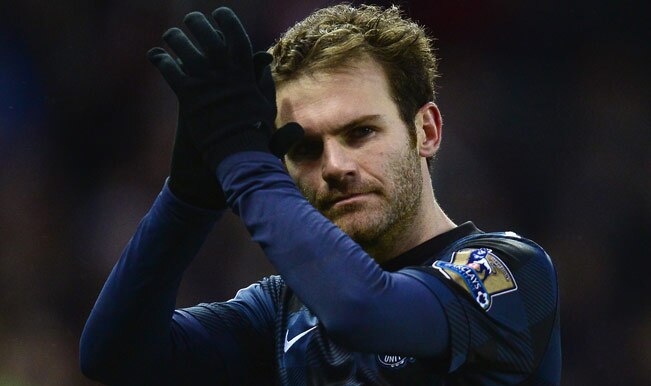 1- Juan Mata being played on the right flank: It's pretty evident that manager David Moyes is still excited to have landed the Spanish midfielder. This is because, even without easing the new "holy trinity" to gel, the Scot tried to hurry it up against Stoke. It's as if Moyes is playing FIFA 14 and thinks the combination of playing Robin Van Persie, Wayne Rooney and Juan Mata together is going to be a deadly combination. But in reality that will take time. Moyes failed to notice that the former Chelsea midfielder is best at the center of the field, even after Juan Mata assisted from that very position to help Van Persie score an equalizer.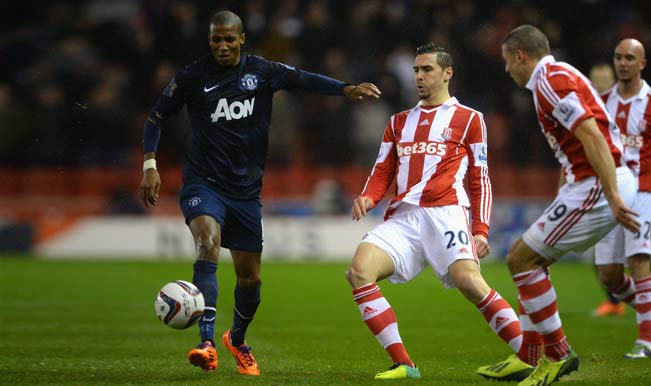 2- Tom Cleverley and Ashley Young chosen again: David Moyes is definitely a fan of the little English midfielder. Cleverley is an energetic midfielder but brings nothing to the table for Manchester United. He constantly passes either to his sides or to the defenders behind him.  Ashley Young is probably the worst winger Man Utd has ever had. Even though he's been in good form off late, he loses possession of the ball and is quite wasteful in attacking plays. Both players are average players at best and should not be used in the important games, and all the remaining games of the season are important now.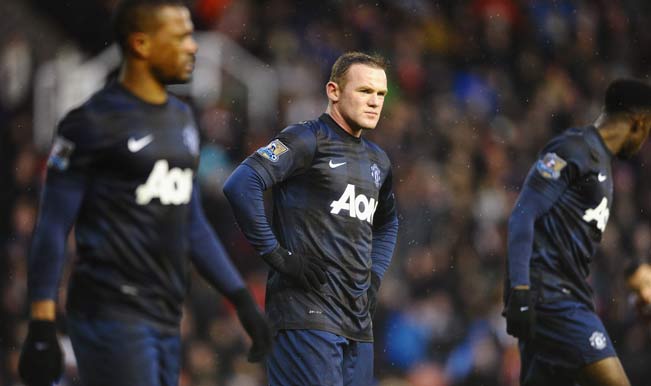 3- Terrible substitution for an injured Phil Jones: After already lost Jonny Evans earlier, center-back Phil Jones too had to be stretchered off, for whom Moyes brought in Danny Welbeck, the 5th attacking player to join Juan Mata, Robin Van Persie, Wayne Rooney and Ashley Young. Moyes changed the whole framework of the side with the absurd substitution. Michael Carrick was pushed to the center-back position while Wayne Rooney was made to play in the center midfield, due to which Man Utd lost their attacking threat. It was a terrible move considering that Darren Fletcher was available on the bench.
4- Moyes blames poor luck for the loss: It's true that United faced bad luck considering the wicked deflection Charlie Adam's free-kick took to hand Stoke the first goal and both the centre-backs were forced to be removed with injury before half-time. Moyes is trying to hide behind Man United's misfortune rather than just accept it as a factor in their defeat. The manager should have instead blamed the side's gutless performance and said that it was a poor performance by his side.
Photo credits: Getty Images