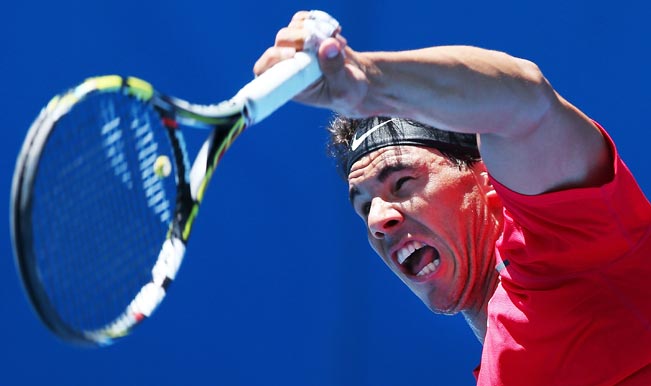 Washington, May 26: A tennis player dubbed the French Open organisers' decision to host the opening match of eight time champion Rafael Nadal, who begins his title defence on Monday, in the secondary Suzanne Lenglen court as 'bizzare'.
The world number one and reigning champion would have expected to start his campaign, with the opening match against American wild card Robby Ginerpi, on the Philippe Chartrier court, but organisers decided to host the match on the Suzanne Lenglen court.
According to CNN, John Isner , who beat Frenchman Pierre-Hugues Herbert 7-6 (7-5), 7-6 (7-4), 7-5 with two tiebreaks, said that the organisers' decision is really bizarre, as they decided to host Novak Djokovic versus Joao Sousa and Stan Wawrinka versus Guillermo Garcia-Lopez instead on the Philippe Chatrier court.
Isner said that how many times does Nadal have to win the tournament to be able to have his first match on Chatrier.
The decision to host Nadal's tournament opener on the secondary clay court at Roland Garros has also prompted a furious reaction and some players, with the French number two Jo-Wilfried Tsonga saying that he hope's that it is okay for the world champion, the report added.