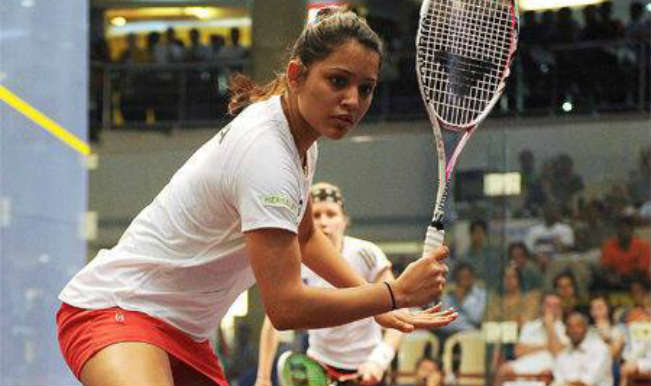 GLASGOW, August 1, 2014:  Dipika Pallikal and Joshna Chinappa assured India of their maiden Commonwealth Games squash medal as they beat second seeds Kasey Brown and Rachael Grinham to make the women's doubles final. The fifth seeds battled to a 11-9, 7-11, 11-4 victory and will now look to create another upset when they play English top seeds Jenny Duncalf and Laura Massaro in Saturday's final.
"It's historic that we've won a medal but we won't be satisfied until we get the gold medal," said Pallikal, who missed the Delhi Games four years ago due to illness. "Every match is difficult but we have come this far and don't want to give up. The English girls are number one but anything can happen in doubles. "
Both Indian players were given conduct warnings during the match but they kept their composure after Brown and Grinham had levelled at one game all. "We knew we would cause some upsets and it is fantastic for our squash to finally get that first medal," said Chinappa. "Hopefully the government will help us more and promote the game more.
"The gold medal in any discipline is a fantastic achievement. This is our Olympics." Opponents Duncalf and Massaro revealed they changed their gameplan to beat Emma Beddoes and Alison Waters 11-7, 11-8, having lost to their English team-mates repeatedly in training.
"We knew what to expect after practicing with them all summer," said Duncalf. "We changed our tactics for today and tried to take them by surprise." "We have not been doing that well in practice and had not beaten them," added Massaro, who now hopes to go one better than her silver medal earned in the women's singles.
"We thought they would feel very confident and treat them as favourites. "We changed a few things up and they did not seem quite as free. "We're one seeds and want to earn our one seed status and get gold. We've got lots to improve upon but if we can carry on like that we have every chance."
In the men's doubles, James Willstrop kept alive the prospect of adding another medal to his singles silver after a closely-fought victory over New Zealanders Lance Beddoes and Paul Coll alongside partner Daryl Selby.
The third seeds needed 68 minutes to win an exciting clash 11-8, 6-11, 11-9 to make the last four where they will play Australian second seeds David Palmer and Cameron Pilley who beat Stuart Crawford and Greg Lobban.
But the host nation gained some revenge over the Australians in the shape of Alan Clyne and Harry Leitch who secured a late evening victory over Ryan Cuskelly and Matthew Karwalski and defending champions Nick Matthew and Adrian Grant await next.
Get Commonwealth Games 2014 Complete Schedule of Indian Players Here