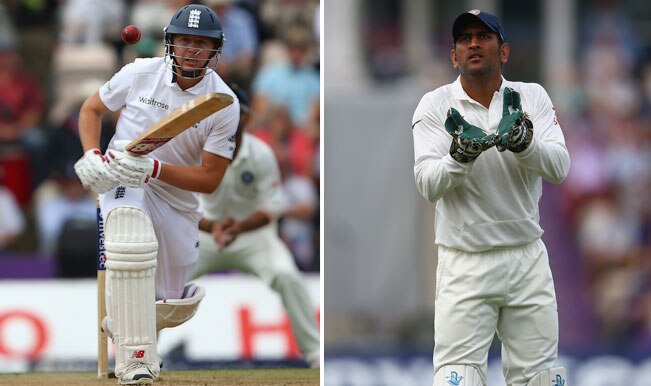 London, July 28 : England batsmen have put a good score of 358 against the Indian bowlers for the loss of three wickets as they resumed batting on the second day of the third Test in Southampton. Gary Ballance put up an individual score of 156 beforeIndian skipper and wicketkeeper Mahendra Singh Dhoni caught him behind the wicket of Rohit Sharma's delivery.
England skipper Alastair Cook also managed to put up a good score of 95 after struggling with the bat in the past matches. Dhoni also caught him behind the wicket off Ravendra Jadeja's delivery. Currently, Ian Bell and Joe Root are batting for the host side on their individual score of 68 and two respectively.
Bell and Root will resume batting for England after the lunch break is over.