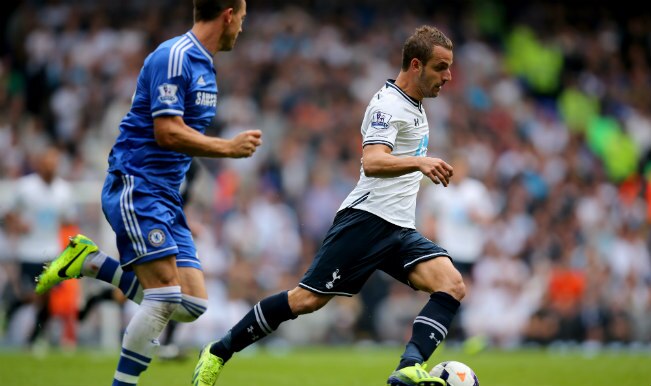 The EPL resumes normal service after taking the mid-week off due to a brilliant set of international friendlies that took place. Manchester United play after almost a two week break while Chelsea take on visitors Tottenham in a serious battle to determine to the final outcome of the English Premier League. This weekend however, only five games will be played.
The weekend begins with Manchester United travelling to The Hawthorns  to face relegation contenders West Brom. David Moyes who asked the Manchester United fans through a letter to keep the faith will hope for a win following the debacle in the Champions League against Olympiakos. West Brom will try to do a rare double over Manchester United as they beat them at Old Trafford 2-1 in September.
Chelsea sits on top of the English Premier League table with a four-point lead over Liverpool and Arsenal and a six-point lead over Manchester City who have two games in hand. At Stamford Bridge, Jose Mourinho's men will welcome Tottenham who are in fifth place in the English Premier League 10 points behind Chelsea. Chelsea have not lost since December 7 and have won their last two matches.
EPL Fixtures:
West Brom vs Manchester United
Cardiff City vs Fulham
Crystal Palace vs Southampton
Norwich City vs Stoke City
Chelsea vs Tottenham
Arsenal, Manchester City and Liverpool play on Wednesday March 26.