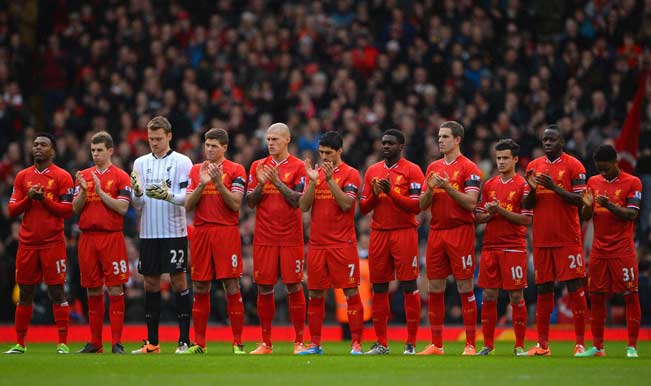 The English Premier League saw a change at the top of the table as Chelsea took advantage of Manchester City losing points. The Gunners took a massive thrashing at the hands of an energetic Liverpool. Manchester United dropped more points causing another cloud of doubt over David Moyes' future. Here are the roundups:
The Liverpool whip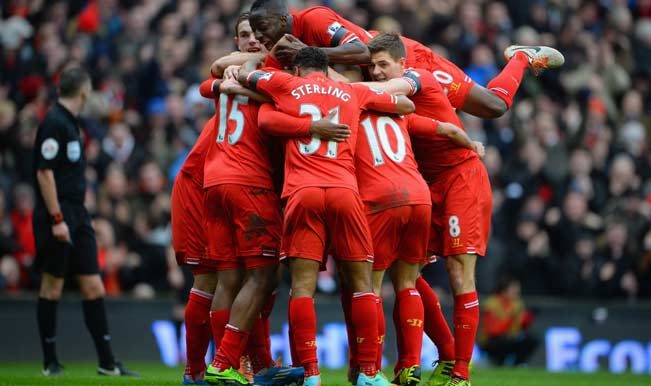 Arsenal were thrashed 5-1 by a superb Liverpool at Anfield. Two headers from Daniel Skrtel, a double from Raheem Sterling and one from Daniel Sturridge tamed a very surprised Arsenal. The London outfit couldn't keep up Liverpool's blistering pace and have seen their title credentials dented for sure. Olivier Giroud had a nightmare up front for Arsenal while Liverpool just proved how strong they can be against a top side.
Hazardous Hat-trick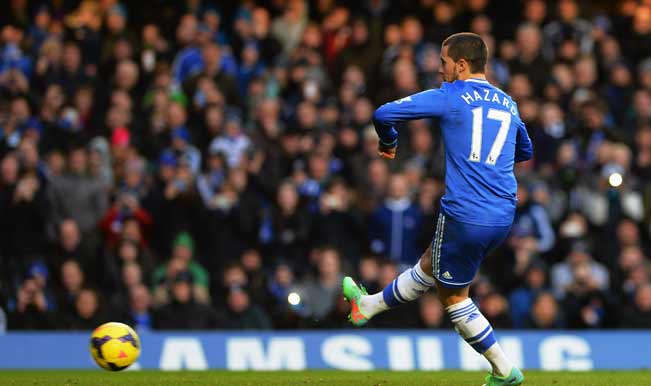 Eden Hazard is a top Premier League player and he's just getting better and better. After his terrific performance in the 1-0 win over Manchester City on February 2, Hazard put in a sublime display against Newcastle United. The Belgian's hat-trick which was his first on English soil, is enough evidence of his talent on the ball. Chelsea sit pretty on the top of the table thanks to his heroic performance.
More Manchester United misery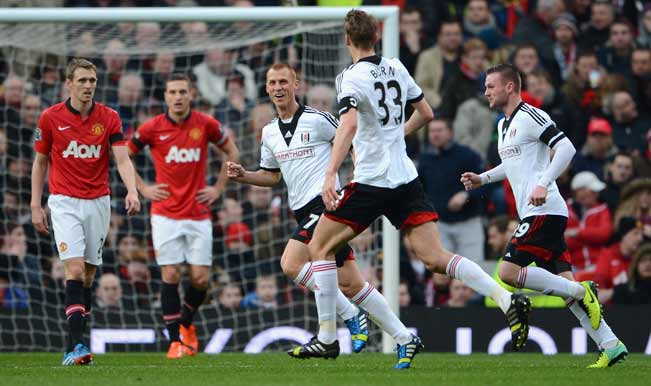 Follwing the 2-1 defeat against Stoke, Man United pulled another terrible result to see their hopes of booking a Champions League place slowly fade. The Red Devils amassed a staggering number of 81 crosses against the Fulham defence of which only 18 were deemed successful. Juan Mata had a good game and helped Robin Van Persie score the equalizer, but again, the United defence slipped up at the last minute to concede the second Fulham goal. David Moyes' tactics again playing fault for another poor result. (Read: 'The Manchester United Show' beats CID as the most entertaining show on TV)
Incredible Top 4 fight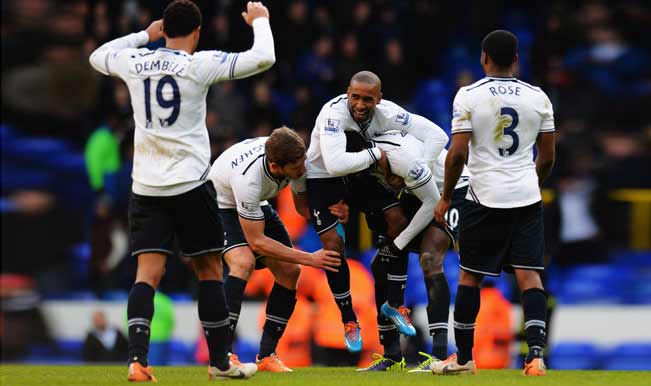 Tottenham's win over fellow top 4 battlers Everton just made the fight for the last place of the Champions League position much more interesting. After 25 games in, Tottenham have climbed over Everton to sit 3 points behind Liverpool in 5th place. The meetings between Tottenham, Liverpool, Everton and Manchester United will see a constant change in the standings in the coveted 4th position. A mouthwatering finish to the Premier League nonetheless.
Saturday Results 
Liverpool 5-1 Arsenal
Aston Villa 0-2 West Ham
Chelsea 3-0 Newcastle
Crystal Palace 3-1 West Brom
Norwich City 0-0 Manchester City
Southampton 2-2 Stoke City
Swansea City 3-0 Cardiff City
Sunday Results
Tottenham 1-0 Everton
Manchester United 2-2 Fulham
Place
Photo credits: Getty Images