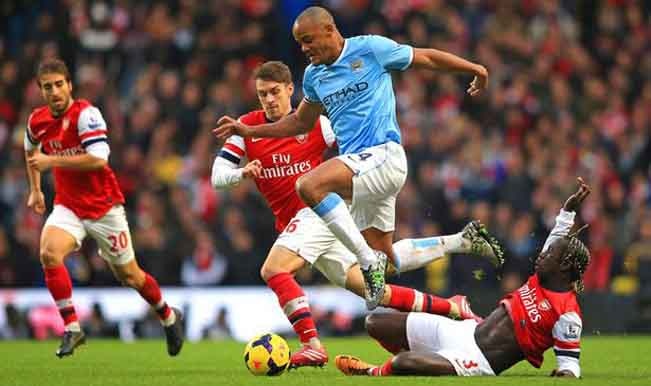 Just about one week is left for the Barclays Premier League to begin but before that there is another trophy at stake: The FA Community Shield. This one-off match is the curtain-raiser to the Barclays Premier League. It is a Charity match and money raised from it will be distributed to charities and good causes across England with clubs competing in last season's FA Cup First Round and beyond eligible to nominate organizations to receive a £2,000 payment from The FA. Both the teams playing the match will receive £25,000 for a charity or good cause of their choice.
The first ground to host the fixture was Chelsea FC's Stamford Bridge.  Manchester United FC is the most successful team in the competition with the club winning or sharing the trophy 20 times in its history.
While the trophy is not an important match in the English football calendar, it has had some interesting matches. The 2007 match between Premier League champions Manchester United and FA Cup Winners Chelsea ended in a 1-1 draw but United won it 3-0 on penalties. Interestingly, Chelsea won it 4-1 on penalties two years later against United after the match ended 2-2.
The 1990 match between Football League Champions Liverpool and FA Cup Winners Manchester United was the last match in the competition where the trophy was shared. New regulations were brought in two years later and extra time and eventually penalties were introduced to make it a knock out match. Dennis Irwin made his Manchester United debut in the match and would go on to play for United for the next decade which won a treble in 1999 and numerous domestic trophies during the period.
This year the match is between last season's Barclays Premier League Champions Manchester City FC and FA Cup Winners Arsenal FC. Manchester City, who won the title in one of the most difficult seasons of the Premier League in a three way race against Liverpool and Chelsea, are against a side that has started spending the big bucks for star signings.
Arsenal, who won their first trophy in a decade, has spent a large sum of money on a marquee player for the second consecutive year with Alexis Sanchez joining the club from FC Barcelona for a reported fee of around £30–35 million. Last year they had spent £42.5 million for Mesut Ozil, who was brilliant when the season started but faded by the end of it. His form was a minor concern in the World Cup too where he failed to live up to his high standards and was criticized in the German media in an otherwise widely applauded team. Sanchez and another new signing, the right-back from Newcastle United Matthew Debuchy, might make their competitive debut in an Arsenal shirt.
It will also be an interesting competitive debut for former Arsenal right-back Bacary Sagna in a sky blue shirt after he shifted from Emirates to Etihad as a free agent. Another 'new' player who might make his debut is former Chelsea player Frank Lampard who is on loan at Manchester City from his new parent club New York City.