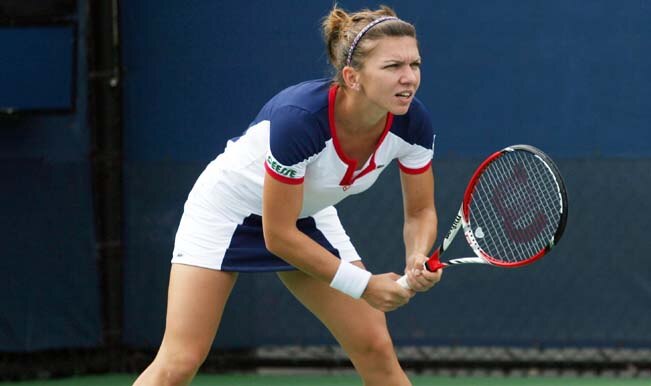 The Romanian tennis sensation Simona Halep after defeating Germany's Andrea Petkovic in the semi-finals of the 2014 French Open is all set to face veteran Maria Sharapova in the final. Halep whose amazing run in this year's French open continues has not lost a set so far.The 22 year old Romanian is currently fourth seeded in WTA rankings. Here are five facts about the French open finalist.
1) This will be for the first time that Simona Halep will appear in the Finals of Grand Slam event.  Halep who never had been past the quarterfinals at a major defeated Andrea Petkovic 6-2, 7-6 (4) to set up final clash with Maria Sharapova.
2) Last time a player reached the Grand Slam final without losing a set was Martina Hingis at the 1997 Australia Open. Halep is the first player since Hingis to achieve this feat.
3) Simona Halep had a breast reduction surgery in 2009 only to help improve her reflexes and movement around the court. Post-surgery her breast size went down to 34C from 34DD and that has helped her a lot in being consistent.
4) At the end of 2012 Simona Halep broke into the world's top 50. In 2013 she won 6 WTA titles and that helped her escalate from number 57 to number four in the world.
5) In 2013 Simona Halep was named WTA's Most Improved Player. In same year she was also being named ESPN Center Court's 2013 Most Improved Player.
Going by the numbers Maria Sharapova clearly leads with a 3-0 record over the 22-year old Romanian including 1-6, 6-2, 6-3 win on clay last month in the Madrid final. We wish Simona Halep all the best for her first Grand Slam final.