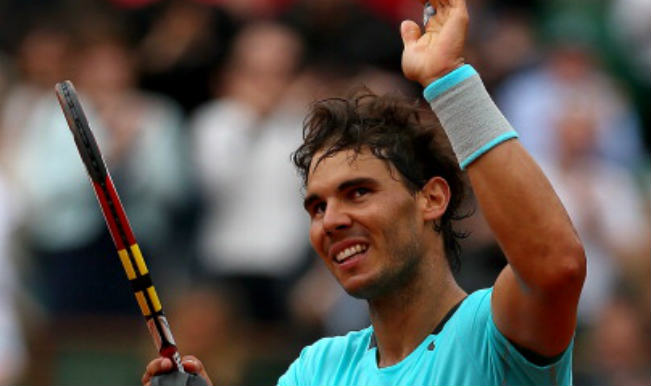 Top seed and defending champion Rafael Nadal was at his charismatic best to move to the third round of French Open 2014. Populary known as Rafa showed no mercy as he defeated the 20 year-old Austrian Dominic Thiem in straight sets  6-2 6-2 6-3. Rafael Nadal who was relegated to the secondary level Suzanne Lenglen Court after a controversial scheduling snub against American wild card Robby Ginepri during his opening game showed no nerves in his second round match. He will face Argentine Leonardo Mayer in the next round.
Rafael Nadal who has a phenomenal record of 59 wins on the red court surface showed glimpses of his true champion self. Rafael Nadal broke Dominic Thiem service on seven occasions but in the process he lost his own serve twice as well. Thiem also displayed heavy ground strokes against the World No. 1. Thiem broke Nadal's serve when the Spaniard was serving for the set at 5-1 with a backhand volley at the net. He won the game point with a forehand winner into the right corner.
Nadal overcame Thiem's little resistance but proved too much for the young Austrian. Nadal has had the worst pre-event season coming into the French Open tournament. His dominance over the clay court which is touted to be the most exhausting surface in the tennis history has been questioned, but with the performance as the one given on Thursday should silence his critics and be an eye-opener for his opponents.