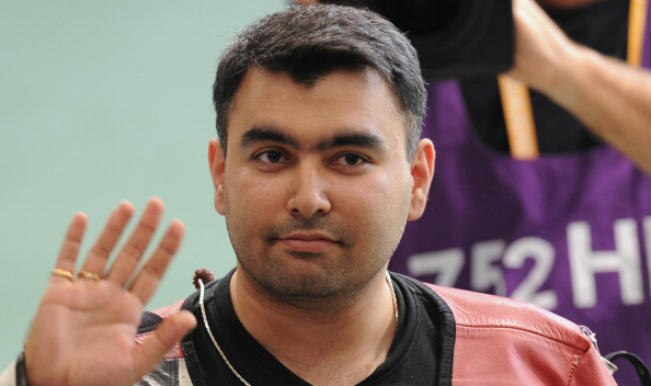 Indian Shooter Gagan Narang bagged silver medal in the 50m Rifle Prone Men's Finals event in the Commonwealth Games 2014. The event taking place at the Barry Buddon Shooting venue, Gagan Narang finished second to Australia's Warren Potent with a total score of 203.6. The Australian won by a difference of one point as he accumulated a  204.3 points. The third place went to England's Kenneth Parr. He shot a total of 182.0.
Winner of four medals at the Delhi Commonwealth Games 2010, this is Narang's first medal here at the Glasgow 2014. With this win India continued golden run in the shooting events. This takes India's medal tally to 7 gold, 11 silver and 8 bronze placing them at 4th rank in the medal table. Australia is leading with 27 gold, 21 silver and 27 bronze,a  total of 75 medals.
Earlier Abhinav Bindra bagged the gold medal in the shooting circuit. The Day 4 was also fruitful from the Indian point of view as Shreyashi Singh and Asab Mohammed won the silver and bronze medal in the Women's and Men's Double Trap event respectively.
Get Commonwealth Games 2014 Complete Schedule of Indian Players Here