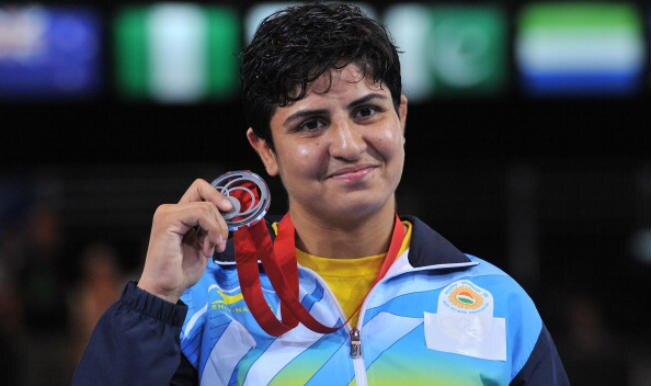 Geetika Jakhar of India will have to be settled with the silver medal against the Canadian Danielle Lappage in the finals of the Women's Free Style 63 kg category event. The 2006 silver medallist of the Doha Asian Games looked nervous right from the start of the match against the World Junior Championships winner, 23-year-old Danielle Lappage.
With her silver medal, Geetika takes the medal tally to 46 that includes 12 gold, 21 silver and 13 bronze as Canada takes their medal tally to 57 medals. Geetika was railing 1-0 to the Canadian in the first period as the 23-year-old from Canada looked swifter of the two wrestlers. Danielle won another point in the second period as Geetika lost one more point due to penalty as precipitating point. Quite a tactical fight with no major throws. Canada
Earlier Yogeshwar Dutt of India defeated J Balfour of Canada in the gold medal match of Men's Free Style 65 kg category event. And so had brilliant outing by the Wrestler Babita Kumari brings the first gold of the day as she won against B. Laverdure of Canada Women's Free Style 55 kg category event.
Get Commonwealth Games 2014 Complete Schedule of Indian Players Here