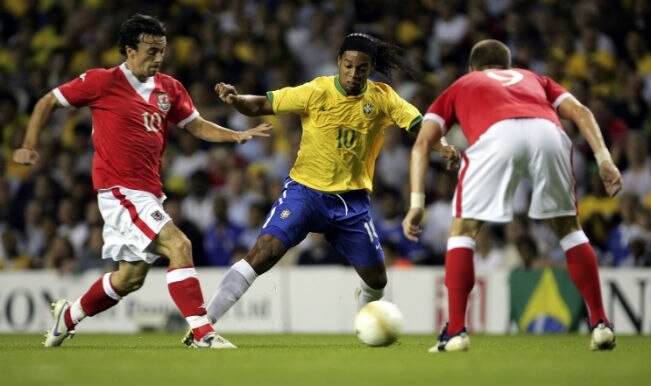 Ronaldinho celebrates his 34th birthday on March 21. An absolute wizard with a football, Ronaldinho is considered by several to be the greatest player of his generation. The Brazilian attacking midfielder is famous for his dribbling skills, no-look passes and wicked free-kicks. The star currently plays in Brazil for Atlético Mineiro in the Brasileirão (Brazil Serie A).
Ronaldinho will be most remember for his time in FC Barcelona as he won everything there was to win at his time with them. Before there was a debate on who was the best footballer between Cristiano Ronaldo and Lionel Messi, there was just one Ronaldinho! Do you know everything about the best footballer? (Read: Champions League Draws)
NAME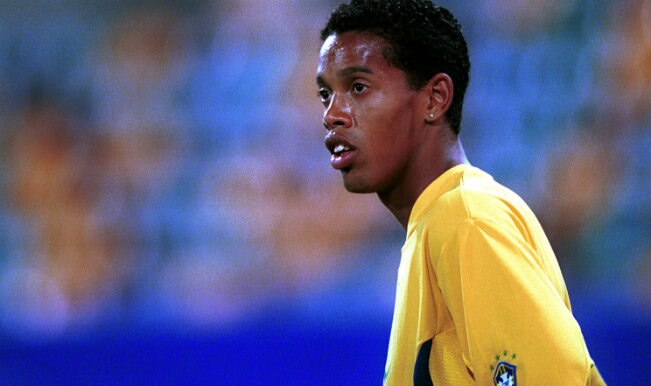 Born Ronaldo de Assis Moreira, the football star always played with players who were older than him. When he got to the senior Brazil national team there was another Ronaldo, so everyone began calling him Ronaldinho because he was younger. (The -inho added to a name means "little")
CHILDHOOD AND FOOTBALL PLAYING STYLE

Growing up in a relatively poor neighborhood of Porto Alegre, Brazil, Ronaldinho's youth teams had to make do with makeshift playing fields. "The only grass on the field was in the corner, there was no grass in the middle! It was just sand." Ronaldinho remembers. Ronaldinho also played futsal which helped shape his unique playing style mixed with impeccable touch and ball control. Ronaldinho quickly developed into one of Brazil's most talented youth football players. When he was 13 years old, he once scored all the 23 goals for his side in a single game.
FOOTBALL CLUBS
Ronaldinho signed his first professional contract to play for Gremio at the age of 17.  Three years later, Ronaldinho left Brazil for Europe, signing a contract to play for Paris Saint-Germain in France. After impressing in France, he fulfilled a lifelong dream by joining FC Barcelona where he donned the legendary No. 10 jersey typically worn by the squad's greatest creative player. In 2004 and 2005, Ronaldinho won back-to-back FIFA World Player of the Year awards, the sport's highest individual honour.
In 2008, Ronaldinho left Barcelona to join another of the world's most renowned clubs, A.C. Milan, but his performance for the Italian giants can easily be forgotten. In 2011, Ronaldinho returned to Brazil to play for Flamengo in Rio de Janeiro before joining current club Atlético Mineiro.
Ronaldinho says that his football career has been an emotional roller coaster filled with high highs. But all of us will always remember him for his locker full of tricks and his ever-lasting smile while playing football.