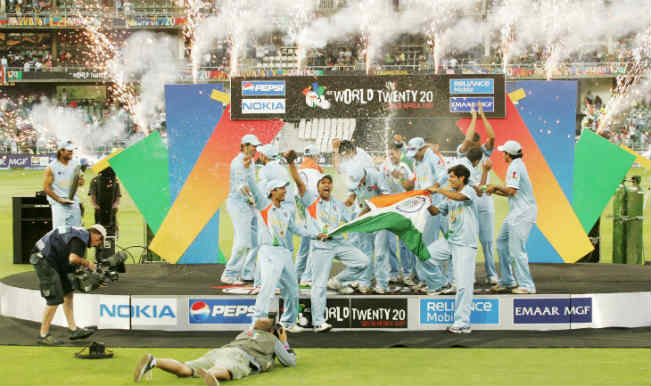 The action of ICC World T20 will begin just after 3 days from now and cricket lovers have started to pick their favorite team as a winner of fifth ICC World T20. Indeed, it's very hard to predict that who will wear the crown because of nature of the format and apart from this, in last four seasons we have seen four different winners.
ICC World T20 began in 2007 and surprisingly young team India clinched the first title defeating Pakistan in breath stopping final match. But in the second season of ICC World T20 2009, Pakistan emerged as a champion. The most surprising was third edition of ICC World T20 when England that had never won world cup in ODI, created a history winning final match against their old foe Australia in 2010. West Indies again proved wrong the cricket pandits in 2012 when they defeated Sri Lanka and won the final.
This time the situation is not vivid too. Talking about the teams Champions West Indies looks in good to defend their title as they won last three matches. However the team and cricket lovers will miss the action of Kieron Pollard but skipper Daren Sammy's squad have enough caliber to secure their title. There is nothing going good in favor of team India. The string of defeats overseas, early exit from Asia cup and less experience of playing international T20 matches decrease its chances to win. India has played only 46 international T20 games, lowest as compared to other teams except Bangladesh and Zimbabwe. Although, almost all players have played enough IPL matches and they can make use of it. India has raw talent like Mihammad Shami who is untested in this format. Comeback of skipper Dhoni will boost the confidence and together they can surprise.
Sri Lanka is at top in ICC ranking but they too have habit of chocking in final match. However their recent performance will be alert sign for competitors. Few days back they won Asia cup and their whole team is well aware of the conditions of Bangladesh where the ICC World T20 is taking place. Talking about T20 matches so under the leadership of Dinesh Chandimal, they have won four games and lost one of their last five matches.
Pakistan after losing Asia cup, will try to get back on track. But the good sign for them is the good form of Shahid Afridi who single handed brought the team in final of Asia cup. New Zealand always brought unexpected twist by their performance. With all-rounder Coorey Anderson and James Neeshman, they would follow their tradition. Australia, South Africa and England have balanced team to be a champion. The only thing which makes them worry is the weather conditions. But as their many players have played IPL games in India so they would adapt it quickly. Don't forget about small teams like Bangladesh, Afghanistan, Hongkong, Nepal, Zimbabawe, Netherlands, UAE and Ireland which often make big changes.
So each team has the power to give tough competition to their rivals.
It all will make the tournament more interesting. Who will come out as a victorious? Even the octopus Paul would find difficult to predict.