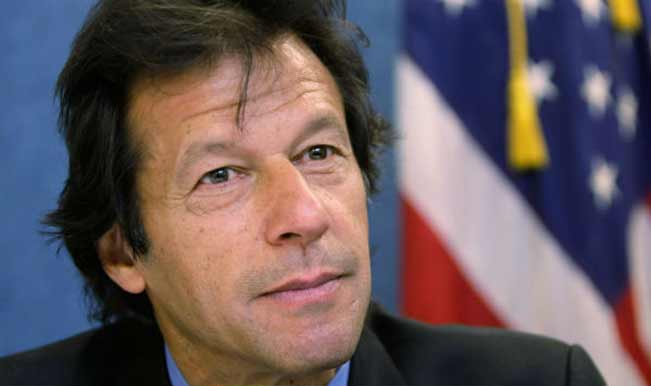 Johannesburg, Feb 1: Former Pakistani cricketer-turned politician Imran Khan has slammed the controversial proposal to reform cricket's governing body ICC and said that those "reforms" would take the game back to the days of colonialism. Moves to restructure the International Cricket Council (ICC) to hand power to India, Australia and England, the game"s financial powerhouses, were passed in principle during a board meeting on Tuesday.
According to Sport24, Khan, who captained Pakistan to their sole World Cup win in 1992, said the proposals harked back to the days when England and Australia had effective right of veto at the ICC, adding that had he been the head of the Pakistan Cricket Board (PCB), he would have strongly objected to the new "colonial system". The report mentioned that no international cricket has been played in Pakistan since 2009, when militants attacked the visiting Sri Lankan team, and Khan warned the new proposals would hit his home country the hardest.
Khan also said that the recent meeting at ICC headquarters reminded him of one he attended in 1993 when India and Pakistan were on the same page and fought to end the imperialism in the ICC for a more democratic manner of governance. However, Khan mentioned that the governance became democratic until India, because of its big money influence and supported by Australia and England, made it back to square one.
(ANI)