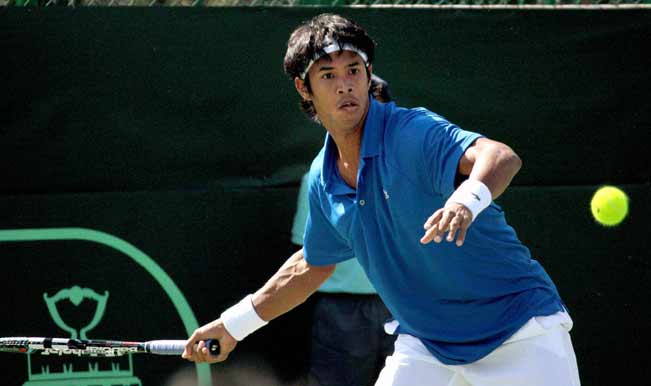 Indore, Feb 1: Rohan Bopanna and Saketh Myneni gave India an unassailable 3-0 lead against Chinese Taipei after clinching their doubles rubber in the Davis Cup Asia/Oceania Round 1 tie at the Indore Tennis Club here Saturday.
Bopanna and Myneni won 6-0, 6-7(3), 6-3, 7-6(2) against Hsien-Yin Peng and Hsin-Han Lee to put the Anand Amritraj-led team in Round 2 where they will take on South Korea April 4-6. After being completely routed by the Indian combine in the first set, Peng and Lee came back to level the contest by winning the second set in the tie-breaker.
Davis Cup debutant Myneni came out on top with his experienced partner to bag the third set easily and the fourth in another tie-breaker to take the home side to victory.
Earlier Saturday, Somdev Devvarman put India 2-0 up beating Ti Chen. Devvarman's match resumed in the morning after being suspended due to bad light Friday at 6-7(4), 7-6(3), 1-6, 6-2, 7-7. The Indian took only a few minutes to finish off the last set 9-7 and go 3-0 up in career meetings against Chen.
The 28-year-old played attacking shots and kept Chen at the baseline which aided him to break the visitor in the 16th game. Devvarman finally managed to seal the deal on his seventh match point when he forced Chen to make an error, putting an end to the match fought over two days. Yuki Bhambri had given India a 1-0 lead Friday by drubbing Chinese Taipei No.1 Tsung Hua Yang 6-2, 6-4, 6-7(1), 6-3 in two hours and 52 minutes. In the dead singles rubbers Sunday, Devvarman will play Yang while Bhambri will take on Chen in three setters. IANS