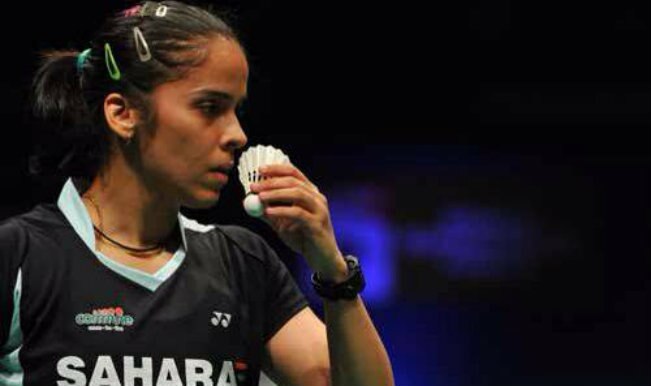 New Delhi, April 4: The Indian campaign came to an end in the $250,000 India Open Super Series here Friday as local hopes Saina Nehwal and Parupalli Kashyap lost their respective quarterfinals. Former World Champion Yihan Wang of China continued her dominance over Saina to make her way into the women's singles semifinal while Malaysian top seed Lee Chong Wei gave no chance to Kashyap, winning 21-15, 21-13 in 40 minutes to advance to the men's singles semifinal.
Kashyap played well to win 28 of the 70 points in the encounter but he was no match for his legendary opponent. The Indian used his jump smashes to good effect but the World No.1 was in a class of his own to take a 4-0 lead in career meetings. The Malaysian has been so dominant over Kashyap that the top Indian has never even won a single game against him.
"I have played much better than my last outing against him. My smashes were working and I could even return his smashes. But he was able to find some space immediately after that. I matched his pace but I was not able to maintain it throughout the match," Kashyap said.
Earlier, Saina fought well but was no match for the World No.2 and lost the quarterfinal 16-21, 14-21 in 39 minutes. With the victory, the third seeded Yihan took an 8-1 lead in career meetings over the Indian. The one win Saina had over the Chinese last year in Denmark was when Yihan retired with an injury.
Saina, seeded eighth, struck first blood but immediately made an error with an unsuccessful drop shot. It was neck-and-neck at the start with Yihan having no answers for Saina's piercing smashes. But, on the other hand, the Indian could hardly match Yihan's deception.
The Olympic silver medallist slowly started opening up a gap which she kept throughout the game. Despite Saina dominating the rallies, Yihan came out with acts of brilliance to make sure she took the point when it mattered most. Down 12-18, Saina found legs to claw back to 16-19 before Yihan clinched the game with two straight points.
Saina once again won the first point of the second game to get on the board but followed it up with an error. The former World No.1 forced Saina to make errors by keeping the bird in play at all costs taking an 11-4 lead at the break.
Backed by a boisterous supportive crowd, the 24-year-old once again made a good comeback to bring down the gap to 8-11. The Olympic bronze medallist kept fighting but Yihan was too good for her and reached matchpoint in no time. Saina saved four matchpoints but by then it was a little too late as Yihan walked away with the win.
"It was a tough match but a good learning experience. I used bit shots and instead of that I should have played safely and to the court. There is no big difference between us just that I made a few errors. I should improve my net play and work on my fitness," said Saina.